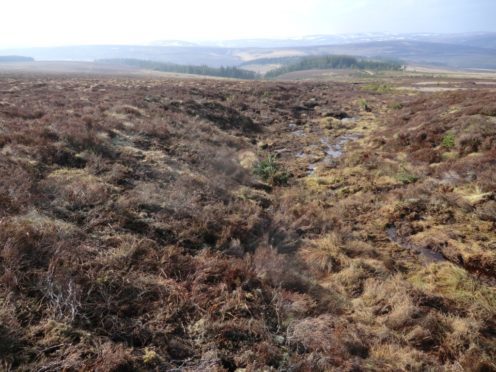 The global environmental importance of the Caithness and Sutherland peat bogs has been recognised by the launch of a major conservation project.
The Peatland Strategy aims to preserve such areas because they contain twice the carbon of the world's forests yet cover less than 3% of the Earth's land surface.
The organisations leading the effort say huge areas of bog have been damaged in the past releasing trapped carbon dioxide accounting for 10% of the world's emissions.
But now the first collaborative nationwide strategy in the UK has set an ambitious target of establishing two million hectares of healthy peatland by 2040.
And as the so-called Flow Country is considered Europe's biggest blanket bog and the best example of its type in the world it forms a major part of that strategy.
The Peatlands Partnership will coordinate the efforts towards the national preservation strategy of many agencies and trusts.
Among them is Scottish Natural Heritage, Forestry Commission (Scotland), Highland Council, RSPB Scotland, Plantlife Scotland, and Highlands & Islands Enterprise.
Professor Stuart Gibb, Chair of the Peatlands Partnership, said: "Through the Flows to the Future Project, we are delivering extensive and innovative peatland restoration work as well as encouraging people to learn about these exceptionally important environments."
"The benefits of the project are diverse, and extend well beyond promoting wildlife and water quality, into helping sustain and develop key sectors of the local economy including local contractors, fisheries and tourism businesses.
He added: "The project will make a valuable contribution to the new UK Peatland Strategy and we very much welcome its launch."