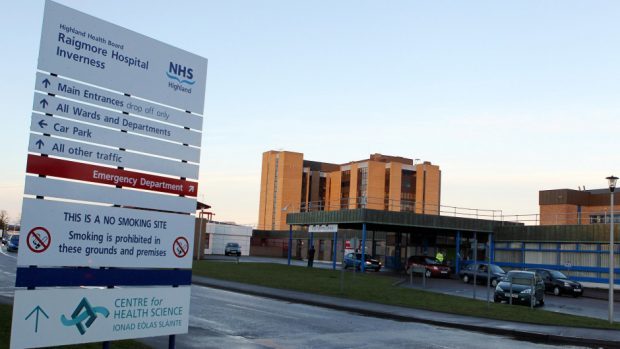 NHS Highland has apologises to a patient whose quality of life "significantly deteriorated" after an "avoidable" surgical error.
An independent watchdog found the patient was not warned of the risk of a ureteric injury when he was admitted to Raigmore Hospital in Inverness for an operation.
The Scottish Public Services Ombudsman (SPSO) investigated a complaint from Ms C, who works for an advocacy agency, claiming her client, Mr A, did not receive a reasonable standard of surgical care.
During the operation, Mr A suffered an injury or cut to the ureter, a tube that carries urine from the kidneys to the urinary bladder.
A spokesman for the SPSO said: "As a result of the failings, Mr A has endured poor health and the quality of his life has significantly deteriorated. It was also likely that Mr A would require further surgical procedures.
"We found no evidence that the specific risk of ureteric injury was discussed with Mr A during the consent process, which was unreasonable and contrary to the relevant guidance.
"We also found that the ureteric injury was a surgical error which had an adverse outcome and that it was, to an extent, avoidable. The surgeon involved should reflect on this case in their annual appraisal."
An NHS spokeswoman said: "We have apologised to the patient for our level of care falling below a standard we would expect. We have reviewed our consent process."
Meanwhile, NHS Highland has also been told to apologise to a family for failings in establishing if a dementia patient had welfare of power of attorney.
The patient's daughter, Mrs C, had complained about the care and treatment her father (Mr A) received at Caithness General Hospital, claiming they unreasonably failed to take into account her father's dementia and failed to establish that Mrs C held a welfare power of attorney for a gastroscopy procedure.
The SPSO spokesman said: "We found that attempts should have been made to establish if Mr A had a welfare power of attorney within 24 hours of admission. We found that this had taken the board three days and that this was an unreasonably long time for this to take."
An NHS spokeswoman said: "We have apologised to the patient and their family for the failures identified in the report. All recommendations within the report are being addressed including ongoing training sessions for medical and nursing staff on patients who lack capacity."