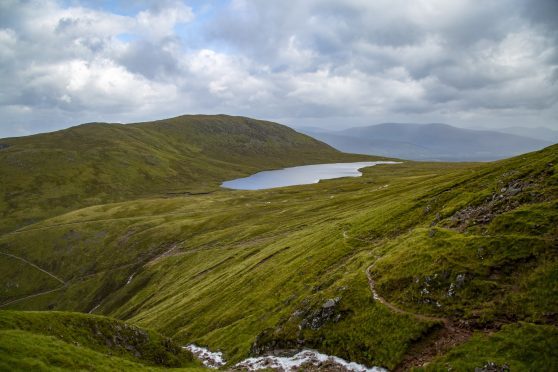 Fresh searches are being mounted to find the body of a hillwalker who plunged 1,600 ft to his death on the UK's highest mountain three months ago.
Polish hiker Marcin Bialas, 36, was reported missing in an area close to Observatory Gully and Gardyloo Gully on Ben Nevis on January 21.
He is believed to have fallen through a cornice – an overhanding ledge of snow – and is buried deep in snow.
Lochaber Mountain Rescue Team leader John Stevenson said today that new searches have been mounted by the team.
"We have been going out every couple of days as the snow melts, but there is still no sign of him," said Mr Stevenson.
"We have a reasonable idea where he may be and we are keen to get closure for his family and friends.
"But there is still a significant amount of snow where we think he is, though it is disappearing fast.
"Though some snow fields can remain on the Ben the area where we are searching is not unusually one of them. We are hopeful of bringing this to a conclusion for the family in the next few weeks – though you can never give a guarantee."
Mr Bialas, fell close to the 4,411ft high summit.
Rescuers were able reach two other men who were with him, but bad weather and avalanches on the day limited searches for the missing man.
It is believed the trio had travelled from Ireland where they were working.