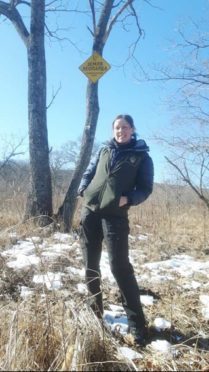 A senior animal keeper at RZSS Highland Wildlife Park has travelled to the Far East of Russia to learn about Amur leopard and tiger conservation.
Vickie Larkin, Carnivore Team Leader at the Kincraig park travelled to the world's largest nation in February for three weeks as part of a funded field trip; splitting her time between two areas,  Land of the Leopard National Park (LLNP) in Barabash and the Inspection Tiger Rehabilitation Centre in Alekseyeva.
During the trip, she undertook a number of duties both on and off the field, tracking animal tracks and sifting through images captured of various species including, leopard cat, racoon dog, Manchurian hare, red fox,  Amur leopard and tiger.
In an online blog, Miss Larkin said: "During my visit I spent time observing the three current resident tigers on the monitors. At that time, the most recent animal to arrive was a tigress captured after killing 15 dogs in a village near Ussurisk.
"This is abnormal behaviour for a wild tiger and could indicate underlying problems. Tiger conflict is a problem in Primorsky Krai, which is why there is the need for such a centre. It is hoped that in a few months this tigress can be released again."
In the final week of her trip, Miss Larkin was tasked to look after a one month old black bear cub brought into the Alekseyeva based centre.
She added: "Whilst at the centre a Himalayan black bear cub was also brought in. At about a month old this cub needed feeding every two hours, and I was to undertake this task during my last week in Russia.
"An amazing experience, but incredibly sad and stressful at the same time. It is hoped that the cub can be released back into the wild in the Autumn. The centre has rehabilitated 10 bears prior to this, but this cub is the youngest they have had at the centre."
Her trip comes just one month after Hamish, the UK's first polar bear in 25 years, made his first appearance since his birth in December.
Douglas Richardson, head of living collections at RZSS Highland Wildlife Park, said: "Vickie's journey to Russia and the wealth of knowledge she has brought back only enhances our understanding of the actual situation on the ground with Amur leopards."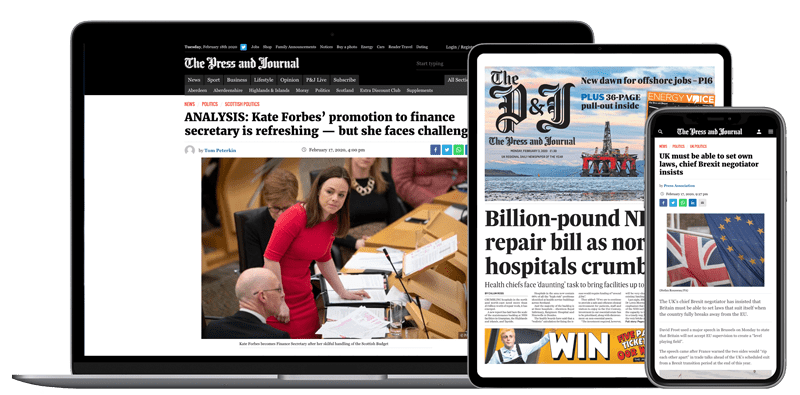 Help support quality local journalism … become a digital subscriber to The Press and Journal
For as little as £5.99 a month you can access all of our content, including Premium articles.
Subscribe