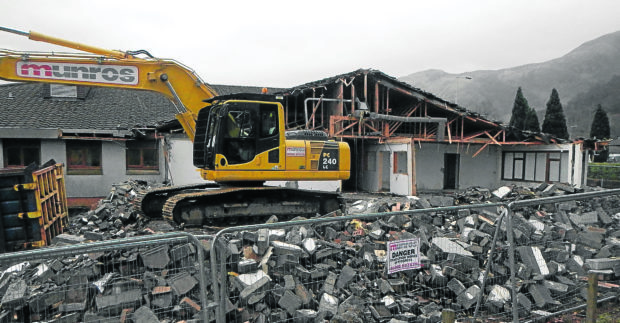 Fort William's multi-million pound new hospital will be joined by more than 200 residential, educational, commercial and community buildings, a new planning document reveals.
The Blar Mhor site chosen to become home to the region's new medical facility will become home to one of the town's largest developments in decades under the plans.
Health chiefs believe the creation of a new hospital is vital if the region's healthcare needs are to be met into the future.
A pre-planning application has been lodged by Inverness-based 360 Architecture for the project, which is to be located about 400 metres from the town's industrial estate.
The new hospital will replace the existing Belford Hospital, which opened in 1965 as part of the redesign of Lochaber's health services.
A spokesman for NHS Highland said: "We welcome this progress as it supports our plans for the Lochaber health and social care redesign.
"The replacement facilities for the Belford hospital in Fort William will play a major part in meeting the future health and social care needs of the community."
The local authority purchased the land from Tesco for £2 million after it was deemed surplus to the supermarket's requirements.
Highland Council is now going through a major pre-application process and will be holding a public consultation prior to the submission of a planning application for a mixed use development.
It's understood Kilmallie Community Council and Inverlochy and Torlundy Community Council have already been notified.
The replacement for Belford Hospital will still be designated a rural general hospital that provides support and services.
With Lochaber famous for its outdoor activities mostly centred on Ben Nevis, it sees a higher than average percentage of trauma injuries.
According to NHS Highland it receives around 9,000 new patients each year.
The University of the Highlands and Islands (UHI) also aims to create a new centre for science and technology adjacent to the site to provide skills that are in demand from local businesses.
Highland Council said a public drop in event about the overall proposal would be organised and promoted in due course.