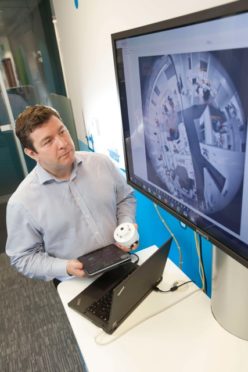 A Caithness hospital is trialling a bluetooth system to track and monitor the whereabouts of its medical beds.
NHS Highland's Caithness General Hospital in Wick is to use the system, designed by Beringar and Censis.
It involves bluetooth tags assigned to hospital beds transferring real-time data to NHS personnel who can monitor the location and maintenance information of the hospital's medical beds.
Eric Green, Head of Estates at NHS Highland, said: "It's now more important than ever for the NHS to increase productivity and identify where it can make changes to enhance efficiency.
"The Bluetooth tags and dashboard make it easy to find the bed we're looking for and access up-to-date maintenance records, enabling us to make smarter, more informed decisions.
"Beringar understands the pressures and challenges the NHS faces, and has designed a sensor which keeps patient confidentiality front-of-mind, transferring small amounts of data, such as a code or a number. Rolled-out across more NHS facilities, the technology could have huge benefits."
Mark Sorsa-Leslie, director and co-founder of Beringar, said: "The NHS spends an estimated £8 billion every year managing just its property estate. Having real-time data on how patients and staff are using its buildings and equipment could be transformative in helping the health service effectively manage its UK-wide estate and assets.
The current trial is expected to run for six months, with potential for further rolling out of the technology to track other portable objects of value to the NHS such as dialysis machines.