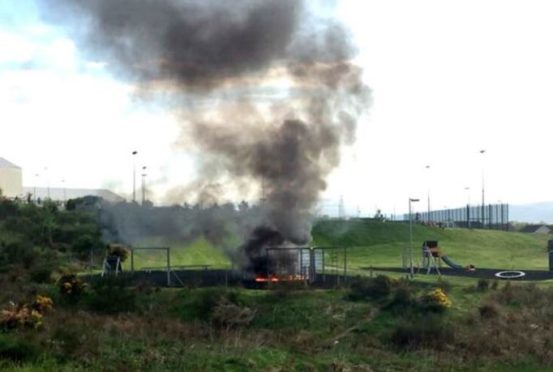 A 14-year-old girl will be reported in connection with a fire near Milton of Leys Primary School.
Emergency services were called to a play-park near the school around 7pm last night where a quantity of wood chips were found to be alight.
An area of rubber base matting was also damaged.
The fire was extinguished before spreading into a nearby area of gorse.
The girl is to be reported to the Children's Reporter in connection with the fire.
Inspector Murdo MacLeod said: "Fire-raising is inherently dangerous as you have no control over how it may develop.
"This particular fire had the potential to spread into gorse backing onto neighbouring houses and it is only though the quick action of our partners in at Scottish Fire and Rescue that it didn't.
"I would also like to thank the members of the public who highlighted this incident to the emergency services."