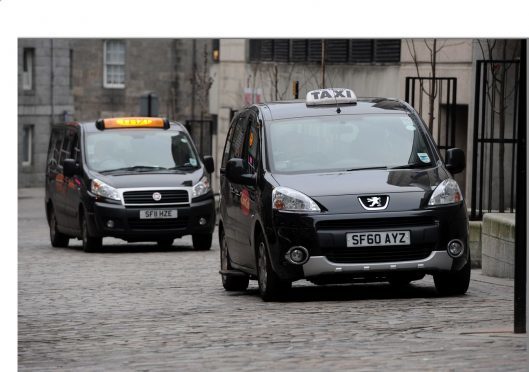 An increase in taxi fares is on the cards this autumn for Highland travellers after councillors agreed to put a series of tariff hikes out for public consultation.
Highland Licensing Board members consulted taxi and private hire operators in Dingwall, Inverness, Wick and Fort William to come up with a range of draft proposals.
Duncan Fraser of Inverness Taxi Alliance (ITA) told members that they advised an increase in night tariffs as there was only 10p a mile difference between day and night work, not an incentive to encourage drivers to work at night.
Mr Fraser said ITA also recommended an increase in tariffs for bigger vehicles carrying at least five passengers.
He said: "It's mainly due to the rising costs in running bigger vehicles. They're a lot more expensive to run, and in the Highlands a lot of these vehicles are necessary for the school contracts, which the council do need. They have to double up as taxis."
He added that ITA preferred not to see an increase in 'flag fall', the figure already on the clock when the passenger alights.
At the moment, Highland ranks 10th from the top in the list of Scottish local authority charges, with the cost of a two mile fare at £5.80, compared to East Lothian's £6.80 at the top of the table and Falkirk's £4.70 at the bottom.
Raymond Munro, co-owner of Sneckie Taxis said his company is the only one in Inverness which employs drivers and consequently faces rising costs.
He said: "We have a minimum wage increase of 5%, employer's pensions increase of 3% this year, card payment charges which can't be recovered now because of a change in the law, and an insurance increase of approximately 22% coming up over the next two years."
Charles Cumming of Dingwall proposed a range of fare increases of up to 18.5% on average depending on time of day and mileage.
Councillors eventually agreed to an increase in daytime 'flag fall' from £3 to £3.50 and £2 per mile thereafter.
For night time journeys, a flag fall of £4 (currently £3.30) was agreed with £2.50 per running mile.
Further hikes were suggested for fares on bigger vehicles and on public holidays.
Councillors threw out the idea of an airport 'meet and greet' charge for waiting for travellers and helping them with their luggage, but agreed that airport parking charges could be passed on to passengers.
The proposals will be publicised in the Press & Journal and on the council's website, with feedback from the public invited by the end of June.
The results of the public consultation will be considered by the Highland Licensing Committee on August 7, and any revised fares would come into effect in mid-October.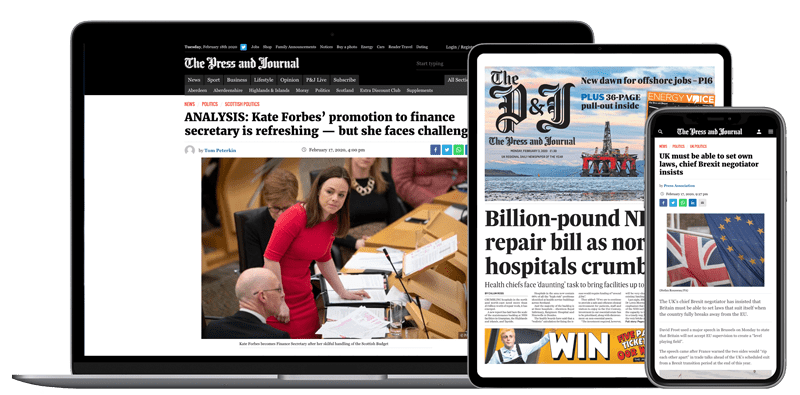 Help support quality local journalism … become a digital subscriber to The Press and Journal
For as little as £5.99 a month you can access all of our content, including Premium articles.
Subscribe