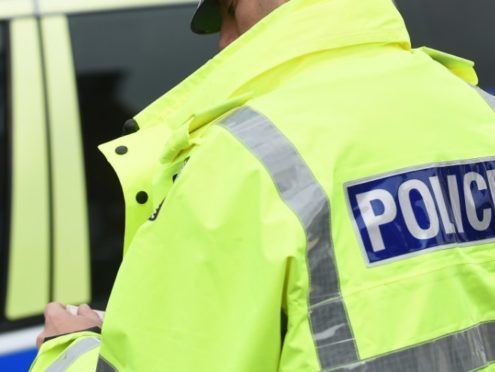 Police have staged an awareness and prevention event with an array of the latest security hardware on show in a bid to cut rural crime in the Highlands.
Dingwall Mart yesterday hosted the officers who were joined by partner agencies like the National Farmers Union and security companies.
This comes as recent UK-wide figures indicate a resurgence in countryside crimes over the 2016 – 2017 period costing tens of millions of pounds annually.
Participants included security companies like Inverness-based iSight which provides "bespoke" CCTV coverage to property owners.
Also there was ATV Trac that boasts a smartphone and radio-frequency tracking system and a 92% recovery rate for stolen goods – in some cases it also cuts insurance premiums.
Ian Wilson of the National Farmers Union said: "It feels like there is an ever increasing amount of crime in the countryside.
The initiative won the backing of Lesley Frost-Schenk who just two weeks ago was herself one of the latest victims of rural crime.
She came home to find that 12 of her rare sheep and a tame deer had been slaughtered by what police said was a dog or dogs.
She said: "The more security you have the better though it is just a shame that you need it. It would be a good if everyone could enjoy the countryside and respect."
"I have got CCTV around the house and now I have wildlife cameras but I am thinking about CCTV coverage around the fields now."