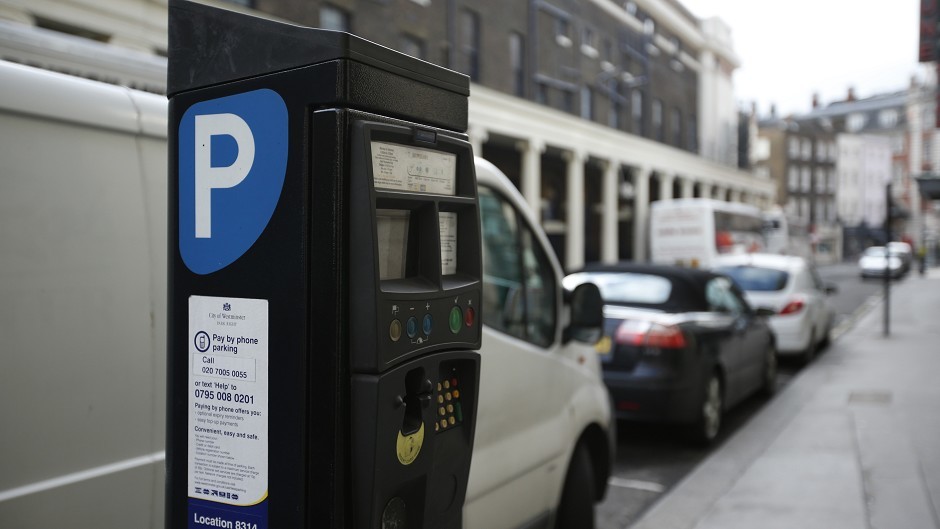 Highland Council was on the brink of chaos last night after as many as five members threatened to resign from the independent group over parking charges.
Several councillors have been left fuming over the "misleading" introduction of the fees that they say would devastate towns.
Of the local authority's 74 councillors, 41 belong to the political leadership – and the resignation of five would see them lose their majority.
Four of the five councillors confirmed yesterday that they would resign or seriously consider it if parking charges were introduced. The four are Margaret Paterson, Carolyn Wilson, Donnie Mackay and Mike Finlayson. A fifth councillor could not be contacted for comment.
Dingwall and Seaforth councillor Mrs Paterson was credited with "starting the ball rolling" by threatening to resign last week if the charges were introduced.
Mr Mackay, from Caithness, said: "If they don't look at it again I'll be away. That would leave the administration without a majority and it would divide the council and divide the independents right down the middle."
The councillors said they did not like the process adopted to pass parking charges in the budget and now feel they have not got the hearing they wanted.
Cromarty Firth councillor Ms Wilson said: "In Alness we feel that the information brought forward in the papers for the budget that went before members was misleading. In Alness, we don't feel the car park that was mentioned in the budget is the one they want to put the charges on."
She added: "I have made it clear to the council leader, Margaret Davidson, that I am considering my position as a member within the group."
Her fellow ward member Mr Finlayson agrees that not everything was as clear as they would have liked.
He said: "We are not happy with the way this has gone and we thought it would be the station car park in Alness. Now they are saying it is another one.
"Resignation is something that I would consider but we have got to be careful – I am not going to jump the gun."
Mrs Paterson said: "I hope the group is brave enough to admit that they got this one wrong and go back to the drawing board.
"You cannot consult after a decision has been taken – that is not meaningful – they need to give the towns a fair chance. Parking charges are going ahead and if they are introduced I will have to resign."
The issue could drag on as long as May 29, the date of a meeting of independent councillors.
Alister Mackinnon, budget leader, said: "It's the easiest thing in the world to walk away from a group that is taking the tough decisions that you don't agree with.
"The financial situation we were faced with saw a 9% decrease in council funding. We sought revenues and savings in order to secure jobs."