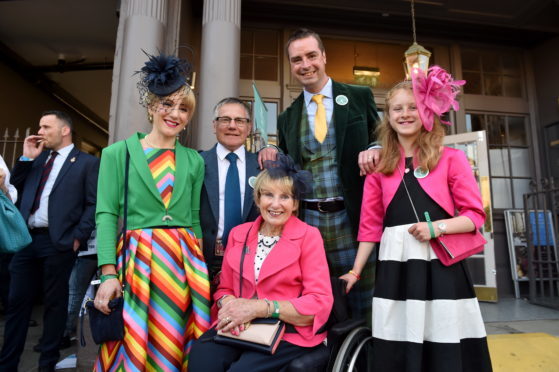 Eleven-year-old Lily Hey, from Nairn, and her family were among those enjoying the big day.
They were invited for their fundraising work towards community projects in Nairn in memory of Lily's brother, Hamish Hey, who died from cancer last February at the age of eight. The royal invitation was especially poignant as their mother, Susan Hey, is also receiving treatment for secondary, incurable breast cancer.
Speaking just moments after the carriage procession in Windsor on Saturday, Mrs Hey said: "It's just been incredible from start to finish. The carriage procession was beautiful and Meghan looked beautiful."
Mrs Hey wore a vibrant, rainbow striped dress in memory of her son, with the spectrum of colour becoming a symbol of their fundraising campaign after one appeared on the day of Hamish's funeral.
Also in attendance was Susan's husband, Sam, and Lily and Hamish's grandparents Liz and Danny Bow.
Mrs Hey added: "We are here because of Hamish. We are so proud that we have been invited because of the work with Team Hamish, which we set up because of the support we received from the community at the time – and we want to give back. We are getting close to £100,000 raised since we set up last May."
Lily added: "Everything about today has been incredible."
Also invited into the grounds were Moray couple Fiona and Martin Birse – each for their own community endeavours.
Mrs Birse was a founding director of the Elgin Youth Development Group, which offers support to young people through after-school clubs, holiday programmes and employment assistance.
Speaking yesterday, she said she received about 20 texts from friends and family – including her son in Dubai – after being spotted on TV wearing her blue dress and fascinator. She added: "This has topped anything else I've ever been to."
Her husband, Martin, has managed the Pitgaveny Estate Farms north-east of Elgin for the past 32 years, and is currently the president of the Highlands and Islands branch of the National Farmers' Union.
He said: "There are a lot of people in Moray who have done so much good work and so we feel very honoured to have been chosen for this. It made us enormously proud to be British."
Aberdeen man Myles Edwards, founder of the Gathimba Edwards Foundation (GEF) which helps fund the education of nearly 300 disadvantaged children in Kenya, was also in the grounds.
Speaking yesterday, Mr Edwards, who has been growing the foundation over the past four years, said: "It was just surreal. I can not think of another occasion in my life where I've used that word to describe something.
"The reason we were there is because of the work of the team out in Kenya. It feels really funny to think we were at a royal wedding for people doing different things to help people in a country that is hundreds of miles away. This was an opportunity to sit back and reflect on what we have achieved."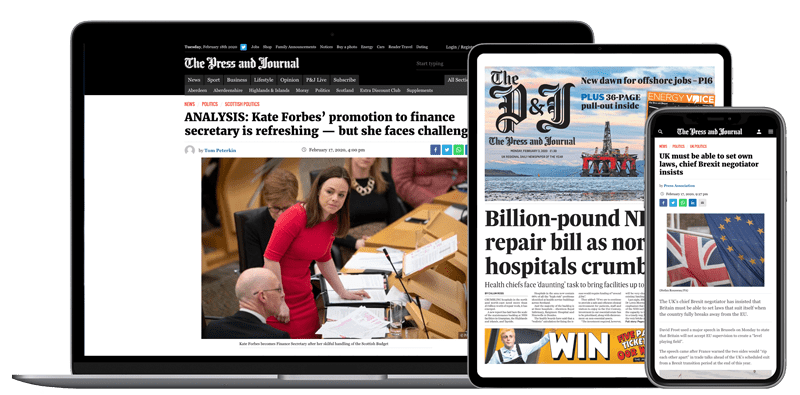 Help support quality local journalism … become a digital subscriber to The Press and Journal
For as little as £5.99 a month you can access all of our content, including Premium articles.
Subscribe