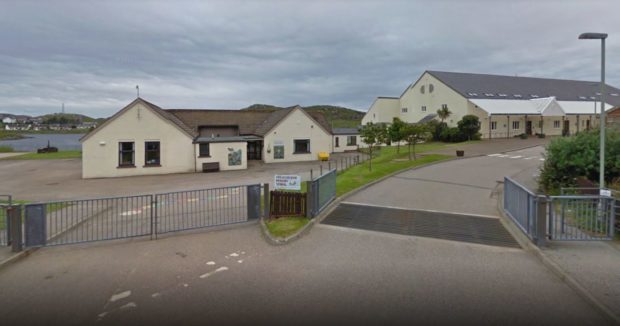 A tiny primary school in Sutherland has been criticised in an inspection report that noted falling numeracy and literacy skills.
Kinlochbervie Primary was assessed by Education Scotland as being "weak" in three different categories and satisfactory in only one.
Highland Council insisted the report was not "a true picture" of the 26-pupil school.
The report is in contrast to the school's previous assessment a decade ago that spoke of it in glowing terms.
The primary forms part of the Kinlochbervie Associated School Group (ASG) that was inaugurated in 2017.
Education Scotland rated teaching and assessment as "weak" while the school continues to develop "a 3-18 curriculum to meet the needs of the ASG".
Pupils had "limited opportunities to use and develop their digital skills", although "older children talk confidently about developing their coding and programming skills."
Raising attainment and achievement was also commented upon by the inspectors, who noted: "Overall, the majority of children are making weak progress in listening and talking."
While "attainment across the school" in writing, literacy, English, numeracy and mathematics was also "weak."
Under criteria called "leadership of change" inspectors pointed to the possible impact of the implementation of the ASG.
It recommended that defining the roles of "senior leaders" that "reflect the specific ASG context, would further enhance the team's effectiveness."
A working group has already been established to "develop a new, shared vision" for the clustered schools.
Jamie Stone MP maintained that "clustering can work" but "this may not be possible when the distances between communities are too great".
"If it is the case that clustering is driven by a lack of council cash, then this is a matter that must be brought before the Highland Council's financial masters, the Scottish Government, as a matter of some urgency."
A Highland Council spokesman said: "We do not feel that the report gives a true picture of the school" and "it certainly does not reflect the hard work and dedication of the teaching and support staff."
He added: "We are at the very early stages of establishing a new management structure and a range of new procedures and curricular initiatives."
Councillor Linda Munro said: "The report will be a real blow to Mr Smart his team, pupils and parents, however, I believe the inspection report is skewed.
"The report has carved out one part of a four part campus and inspected Kinlochbervie Primary School as an independent entity which it most definitely is not."
There were five other ASGs in the Highlands (Dornoch, Kilchuimen, Plockton, Lochaber and Millburn) by the time the council "paused" the roll out amid local animosity at the scheme.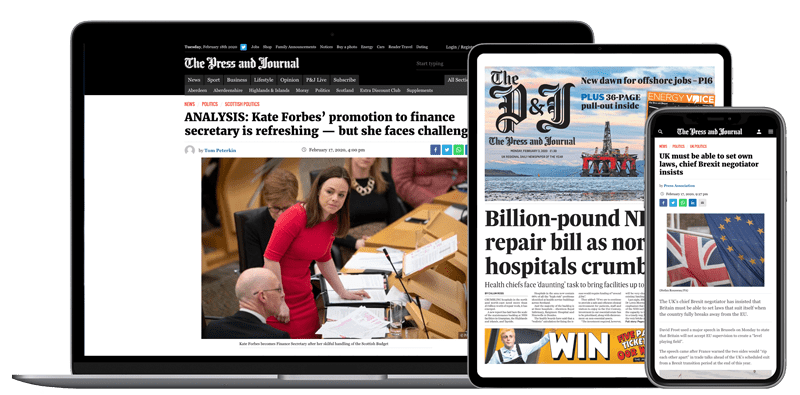 Help support quality local journalism … become a digital subscriber to The Press and Journal
For as little as £5.99 a month you can access all of our content, including Premium articles.
Subscribe