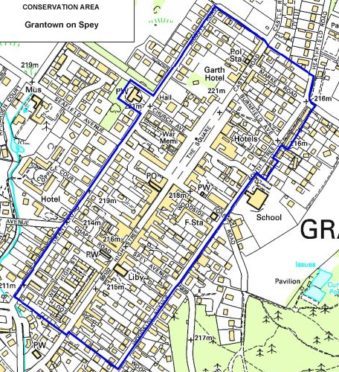 Draft proposals to extend Grantown-on-Spey's conservation area are to be put out to public consultation.
Local councillors yesterday examined the proposals which involve extending the existing conservation area, centred on the main street, to include parts of the early planned Georgian town and the Victorian houses built around its perimeter, including the primary school.
The original conservation area was defined in 1975, and has not been reviewed since.
The current appraisal was undertaken on behalf on Highland Council by The Grantown Society and a full range of community partners.
Councillors queried the presence of modern buildings within the new conservation area, and whether they would be affected by the proposal.
Council officer Andrew Puls said the buildings were only included because they had been built on the feu land behind the original Georgian street, and in front of the Victorian buildings.
It was easier to include them in the area, he told the councillors.
He added: "Residents of these homes need not be concerned. The council sees no benefit in a heavy-handed approach to these buildings."
The draft proposals will now be put out to public consultation for six weeks, and will include a public event to be held in the town with Grantown Historical Society, representatives from the council and other stakeholders present.