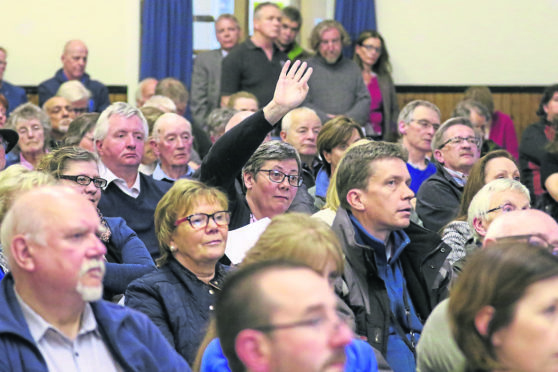 Residents of a Loch Ness-side village have been given until the end of the week to vote on whether to go ahead with plans for a community buyout of iconic Urquhart Castle's visitor centre.
The Glenurquhart Rural Community Association (GURCA) has taken steps towards an asset transfer of the visitor centre, car park and land at the popular attraction, currently owned by Historic Environment Scotland (HES).
The association is also bidding for a neighbouring tourist information centre, owned by Highland Council and leased to VisitScotland, as well an area of parkland between Drumnadrochit and Lewiston.
Plans unveiled for community buyout of visitor centre at iconic Loch Ness castle
Around 150 residents gathered at Glenurquhart Public Hall, in Drumnadrochit, last night to hear about the proposals for a potential buyout bid.
GURCA chairwoman Susan Clark said the objective was to gather public opinion on whether the plans were supported by the community.
She told the meeting: "The community will have until the end of the week to vote on whether to progress this proposal further.
"Unless we have a mandate from the community then none of this will go forward. This is a vision for the area."
Residents were given forms to vote on whether they were in favour of taking the proposal for a community asset transfer to the next stage.
Forms will also be available throughout the village for those members of the public who were unable to attend last night.
Local businessman Willie Cameron, a spokesman for the association, said: "We are seeking the views of local residents on whether we go ahead to take the bid to the next stage and carry out a feasibility study."
GURCA is proposing that any money generated from ticket sales at the castle could be used to repair crumbling local roads, facilities for young people, education bursaries and childcare facilities and to improve care facilities for older people.
Mr Cameron added: "The community is in a better position to run and identify what is required out of the proceeds of these assets. To my mind it's a 'no brainer'."
The plans, which he claims could generate millions of pounds for the local economy, emerged in the wake of the tiny island of Ulva being transferred to public ownership as part of a £4.5 million deal.
The latest figures show Urquhart Castle was visited by 487,000 people during the last financial year.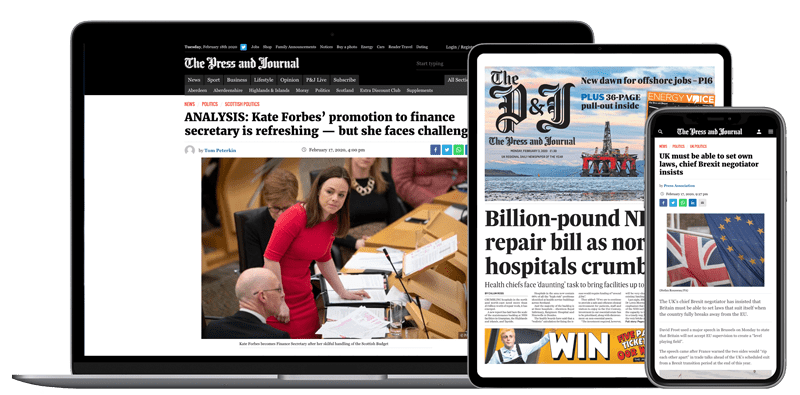 Help support quality local journalism … become a digital subscriber to The Press and Journal
For as little as £5.99 a month you can access all of our content, including Premium articles.
Subscribe