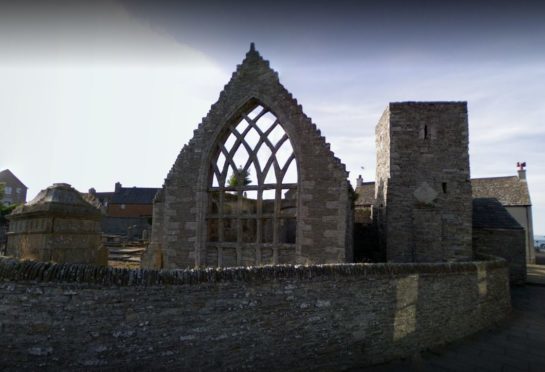 A voluntary group is stepping up its efforts to safeguard the future of one the far north's oldest buildings by lodging a bid to take it over.
It is keen to carry out much-needed preservation work on Thurso's Old St Peter's Church as well as to develop its potential to serve as a popular visitor attraction.
The early 13th century kirk, which overlooks the town's harbour, was administered by the bishops of Caithness and served for many centuries as the main church in Caithness before being decommissioned in 1832.
The roofless ruin is a category A listed building and has suffered from a chronic lack of investment to counter the toll taken by the elements and the sporadic incursion of vandals.
Old St Peter's Preservation Association set up early last year to provide some much-needed TLC to the church and its adjoining graveyard.
The hard core of volunteers have since been active raising funds and working to raise the profile of what they view as Thurso's "hidden gem."
The association is arranging for specialists to visit the site and draw up a priority programme of work needed to preserve the kirk.
At the same time, it is keen to develop it as an attraction through better sign-posting and the provision of on-site information
It has also started talks with Highland Council and Historic Environment Scotland about taking over the kirk and the graveyard.
Association chairman Roger Saxon said: "We have an enthusiastic, go-ahead committee and are keen to progress by whatever means possible the preservation of this historic old church, which has been neglected for too long and is a hidden gem in our community."