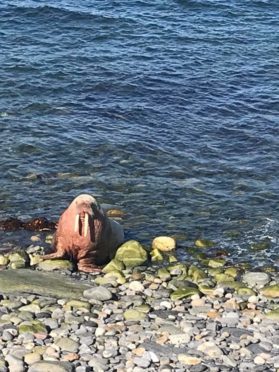 A walrus who has stunned nature lovers by embarking on a tour of Scotland has delighted animal enthusiasts in Wick by surfacing in the far north town this evening.
The blubbery mammal, dubbed Wally by fans, arrived in Orkney at the start of March and became the first walrus recorded on the Scottish mainland since 1954 when it reached Armadale on the Sutherland coast shortly after.
It journeyed down the west coast from there and was spotted on the Isle of Harris at the start of May.
But the creature has now doubled back on itself, swimming all the way past John O'Groats to reach Wick today.
One local said she thought the understandably fatigued walrus was "a stone with seaweed on it" when she first glimpsed it late this afternoon at the town's old lifeboat station.
She said: "At first it looked like a huge stone, then it moved its really huge flipper and I saw its really thick tusks.
"He wasn't bothered by the crowd watching, everyone respected the walrus and stayed a good distance from it."
Another local, Paul Tait, said a crowd of dozens had arrived to get a look at the impressive creature by 5.30pm.
Mr Tait added: "The walrus has quite clearly been here a while because it's left a trail from the high tide mark to where the water is now."
Tom Arnbom, a senior advisor to WWF on the Arctic and its marine life, said images of the animal appeared to show that it was healthy earlier this week.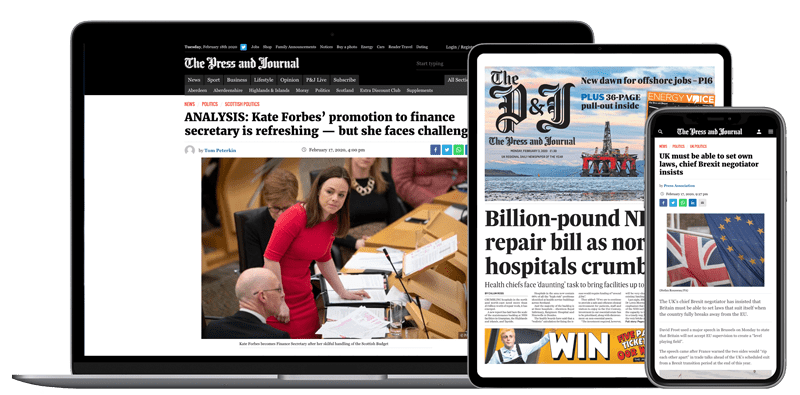 Help support quality local journalism … become a digital subscriber to The Press and Journal
For as little as £5.99 a month you can access all of our content, including Premium articles.
Subscribe