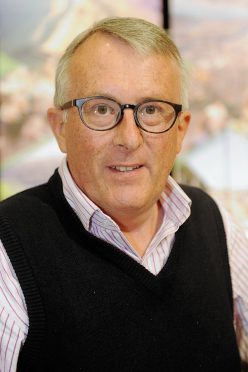 A north politician has written to the Economics Secretary to the Treasury asking for him to travel to the far north to witness the economic "hammer blows" being dealt to rural communities.
Caithness, Sutherland and Ross MP Jamie Stone wants John Glen MP to see what is happening in his constituency, including the impact of last week's RBS branch closure in Wick and plans to shut down the town's Homebase store.
He wrote to Mr Glen after lodging a question to him in parliament earlier this week, asking if he agrees that assessments should be carried out on the impact of such closures on local economies in rural communities.
Leading up to his question Mr Stone said: "The chancellor may say that we have to accept change and live with it, but these are hammer blows for a community such as Wick, and I begin to wonder when we will see tumbleweed blowing down the street."
Mr Glen responded by saying it was a matter for banks to make commercial decisions based on their own assessments, but added: "I am, though, very concerned about the situation in rural and sparsely populated areas. I shall visit Scotland over the summer recess to address some of the issues that the honourable gentleman has raised."
In a follow up letter on Wednesday, Mr Stone wrote: "I would warmly encourage you to come to the far north to see what is happening in my constituency. I know that you'll be very welcome and that representatives of the Highland Council and local businesses will be happy to meet and talk with you.
"I understand that you have many competing responsibilities, but I would be personally very grateful if you considered this invitation."