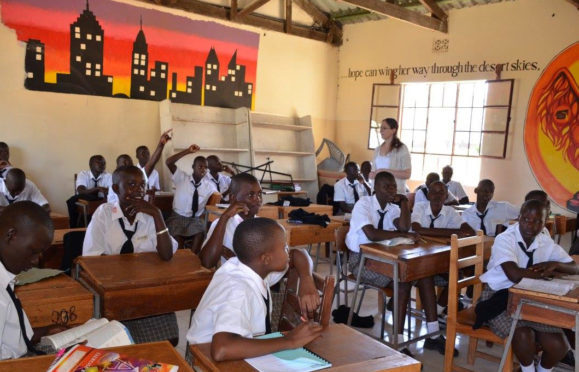 A Highlander has swapped the hustle and bustle of the Highland Capital for the sweltering sunshine and heat of eastern Africa to help engage students in the world of business.
Jennifer MacDonald, a Quality Assurance Technician for the world-leading manufacturer Norbord, travelled to the WISER Girls School in Muhuru, Kenya, for five days and spent the majority of her time in the classroom engaging with the students.
Miss MacDonald from Inverness volunteered to help at the boarding secondary school, which operates as a charity to encourage people around the world to support the institution in various ways, from fundraising to practical support.
Speaking about the experience, she said: "It was really hands-on as I spent most of my time in the classroom with the girls talking about entrepreneurship, how to come up with business ideas, looking at finance and budgeting and running your own business."
The school, located on the eastern shore of Lake Victoria, works with young women in the region to transcend poverty, HIV/AIDS, and gender-based violence by creating an environment free from violence, disease, and limitations based on gender.
Everything one girl needs to succeed is provided by the charity, including, clothes, books, safe housing, female role models, leadership training, healthy food, mosquito nets, HIV education and essential medicine.
Miss MacDonald said the experience was entirely different to anything she had experienced before but was comforted by the warm welcome she received by the students.
She added: "It was very different from what I'm used to, especially as the electricity would only be available for a couple hours a day and all the water needed to be filtered as it was not safe to drink. Despite the limited resources the girls were very welcoming and enthusiastic and keen to learn new things – they were always happy and smiling and liked to hold my hand when we were out of class."
The seven-acre campus and research centre opened in January of 2010, becoming a milestone achievement for the poor, isolated community.
The school contains six classrooms, an internet café, a science lab and dormitories and provides girls between the ages of 13 and 20 education in a variety of subjects, including science, humanities, languages, business studies, geography, history, computer studies, English, and sign language.
Following a successful trip, Miss MacDonald has already begun saving to return to Kenya next year; receiving a lot of support from her colleagues at Norbord in the form of financial contributions.
Jerry Jones, General Manager of Norbord Inverness, added: "We're very proud of Jennifer for volunteering to help teach children in Kenya.
"It's fantastic to see schools across the world encourage pupils to take a keen interest in science, technology, engineering and maths. These subjects are so important when it comes to embarking on lots of careers, included many postitions at Norbord.
"Many of our staff have already dug deep to contribute to Jennifer's fundraising to help her return to the country in 2019."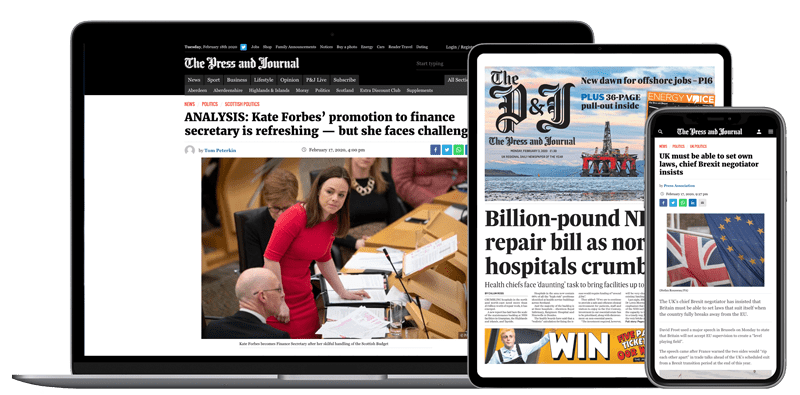 Help support quality local journalism … become a digital subscriber to The Press and Journal
For as little as £5.99 a month you can access all of our content, including Premium articles.
Subscribe