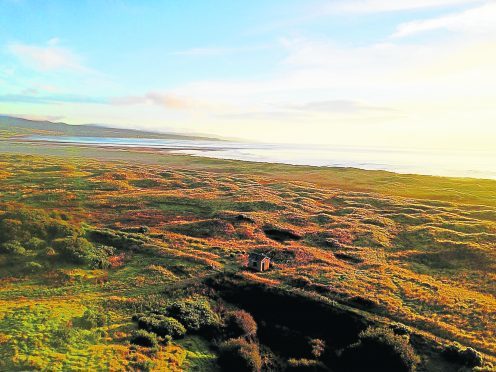 Scottish Natural Heritage (SNH) has dropped all but one of its objections to the controversial Coul Links golf course plans in east Sutherland.
Plans for the 18-hole championship course by Embo – due before councillors next Tuesday – are being spearheaded by US businessman Todd Warnock and golf course developer Mike Keiser.
In an updated letter, SNH has maintained one objection to the plans over the impact on the sand dune habitats in an internationally-protected wetland site and Site of Special Scientific Interest (SSSI). But it has removed its previous objection to the disturbance on birds after the developers submitted a Recreation and Access Management Plan detailing mitigation measures.
The conservation body has also withdrawn a holding objection on the impacts of water abstraction on the dune slack after more information was provided by the developers, and after consent was given from the Scottish Environment Protection Agency (Sepa).
In a statement released yesterday Mr Warnock said: "We are extremely pleased the three-year consultation with SNH has come to a successful conclusion."
In March, Sepa withdrew their earlier objection to the scheme after previous concerns were removed on the impact on dune slacks and hydrology.
Speaking yesterday afternoon, Mr Warnock added: "Despite the complaints of RSPB, Scottish Wildlife Trust and Not Coul, which are not statutory bodies, there is a narrow objection from only one statutory body.
Not Coul chairman Tom Dargie welcomed SNH's decision to maintain its earlier objection on sand dune impact and argued the applicant has "stubbornly refused" to follow earlier SNH advice to build further inland and away from protected areas.