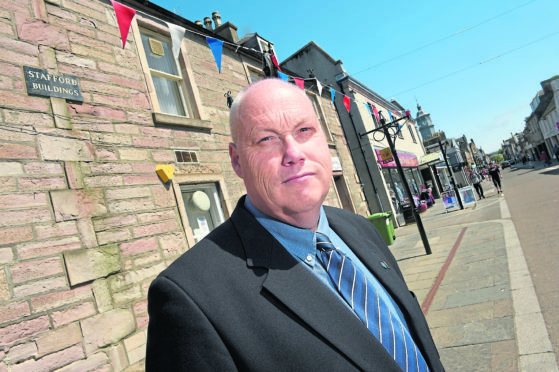 For decades, it has been the decorative finishing touch to galas, fetes and community events across the country.
But after an incident with an overhead banner in Inverness, health and safety concerns look set to effectively ban bunting from the north this summer.
Last month a banner came loose on Academy Street and dislodged masonry endangering pedestrians.
Although no-one was hurt in the incident, council staff have put a stop to any "cross-street banners" until all the fixtures have been inspected.
It is unclear how long that process will take – but the organisers of Dingwall Gala Week, due to start in five weeks, have been told "time is short".
Andrew McIvor said it is an unwanted first in the 30 years he has helped with the gala and has called on the council to "get its finger out" and do the checks.
He said: "I have never across this scenario before – the council always used to bend over backwards to help us.
"The main thing is to get the banner and the bunting up and keep it up to spruce the High Street up a bit, brighten the town up for locals and our visitors."
Mr McIvor understands the council position but maintains it is an overreaction as the town's Christmas lights were suspended on the same wires without any problems.
Councillor Graham Mckenzie said: "I remain firmly behind the efforts of the gala committee who are a small group of dedicated people trying their best with limited resources.
"But I understand the health and safety implications so we will do what we can to get it inspected before the gala but time is short."
A Highland Council spokeswoman said: "Staff have currently put a stop to any cross-street banners being put up until we have had all the anchor points structurally tested and deemed safe.
"This has been put in place following the incident in Academy Street in Inverness a few weeks ago where a large block of masonry became dislodged and presented a significant hazard.
"Safety is paramount and all fixings need to be structurally inspected to check that they are safe. This work is getting scheduled and will take place as soon as possible."
She added: "In some cases bunting will be able to be fixed by Highland Council without using the catenary wires and fixings which need to be inspected."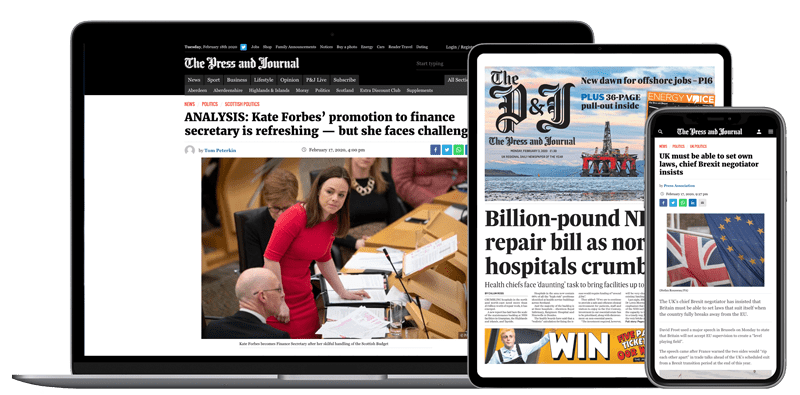 Help support quality local journalism … become a digital subscriber to The Press and Journal
For as little as £5.99 a month you can access all of our content, including Premium articles.
Subscribe