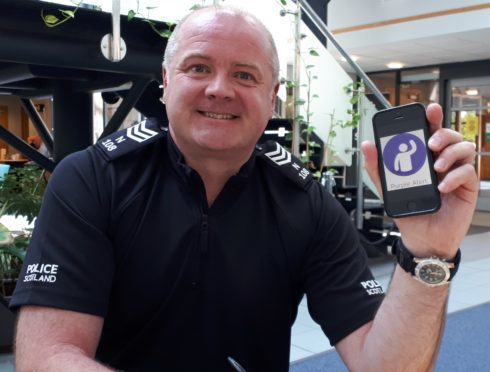 Residents in the Highlands and Islands are being urged to download a free app to help dementia sufferers find their way home.
The free Purple Alert app, launched by Alzheimers Scotland last year, provides community alerts of a person with dementia who has been reported missing by sharing information, such as an individual's location and potential sightings.
Joyce Gray, Deputy Director of Development for Alzheimer Scotland, said: "Purple Alert is a community based app for people living with dementia to support in a missing person search or for those who have lost their way and sits alongside the important work of the Police Scotland National Missing Persons Unit.
"The app shares key information at the point of crisis and allows for more eyes and ears on the ground helping with the immediate search."
Police in the Highlands are now appealing to the general public to consider downloading the app in time for Scottish Missing Persons Week taking place this week.
Sergeant David Campbell, Highlands and Islands Division missing persons co-ordinator said: "People go missing for a variety of reasons and unfortunately people who have dementia becoming lost or disorientated is something that we can be faced with.
"This not only puts the missing person at risk but it also causes considerable distress for their loved ones.
"Speed is of the essence in any missing person enquiry – the longer someone is missing, particularly if they are vulnerable, then the greater the risk to them."
Chief Executive of Birchwood Highland Emily Stokes said: "Birchwood Highland welcomes this development which supports vulnerable people to live as independently as possible – and for as long as possible – in their own homes and communities.
"As part of a wider package of care, and complimenting other services, technological advances such as Purple Alert can be hugely beneficial to a person's quality of life and offers additional choice in terms of support."