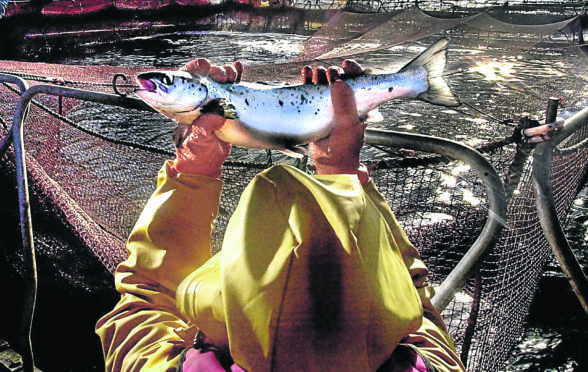 A think-tank has claimed quotas will still be needed for the UK fishing sector after Brexit.
Changing Europe's recommendations for a quota system will be another blow for hard Brexiteers, who still hope for less red tape by coming out of the EU Common Fisheries Policy (CFP) and who would like to be monitored on a time 'at sea' basis, rather than by how much and what type of fish is caught.
The industry has already been disappointed by the latest Brexit agreement that ties the UK into the CFP as a silent partner until 2021.
Now a report, entitled Lessons from Iceland, Norway and the Faroe Islands, has flagged up major issues with the Faroese model, which is seen as not being sustainable enough and vulnerable to politicisation.
Instead it recommends legislation for quotas based on independent scientific evidence.
Report author Craig McAngus acknowledged his findings were likely to disappoint large sections among those who catch fish.
"I would be very surprised if the UK took a days at sea approach," he said. "There are a number of EU member states who have a lot to lose by the UK taking back full control of its waters.
"I know many in the industry are advocating that, and that is their right to do that, but we have to look at the wider picture.
"So many other sectors more important to the UK than fisheries it kind of naturally follows that fisheries could be traded off.
"Brexit is going to be a process of people winning in some areas and losing in others – fisheries may well end up being one of the losing sectors."
The findings were broadly rejected by Fishing For Leave spokesman Aaron Brown, who said a quota-based system was not suitable for the UK's mixed fisheries and questioned the evidence for declining fish stocks.
"Neither quota or days at sea works," he said. "Norwegians and Icelandic systems are not a paragon of virtue and no quota system works in any mixed fisheries anywhere.
"This is because by fishing to a pre-defined arbitrary target, the fish you see landed and recorded only reflect the defined quota limit rather than the actual abundance or fluctuations of interdependent stocks.
"We are stuck in a system that talks to itself where inaccurate quota gives inaccurate landings and inaccurate data, which means further inaccurate quota limits."
But Scottish Fishermen's Federation chief executive Bertie Armstrong said he backed a quota-based system with more control of who could fish in UK waters.
"Iceland retains some 90% of the fish in its Exclusive Economic Zone and the figure for Norway is 85%," he said. "Under the rules of the CFP we retain 40%.
"Make no mistake therefore, the benefits to our communities in terms of economic activity and jobs will come from the managed adjustment, after Brexit, back to the international norm that we see in Norway and Iceland. That is the biggest single factor of future success.
"Along with the potential doubling of raw materials for our iconic industry, unshackling from the CFP will enable nimble, reactive, fit-for-purpose management tailored to our won circumstances. We will become one of the most significant coastal states in the north east Atlantic and this will in turn enable the sort of cooperation on sustainability that Iceland seeks."
A Defra spokeswoman said the UK Government is absolutely committed to quotas as part of evidence-based policy and expected negotiations on sharing catch with other countries to be part of upcoming Brexit negotiations on science-based principles.
She said: "Leaving the EU gives us the opportunity to design a new domestic fishing policy – one which is in the best interests of the whole of the UK and allows fishing communities to thrive.
"Our upcoming white paper will set out our vision for a profitable, sustainable industry."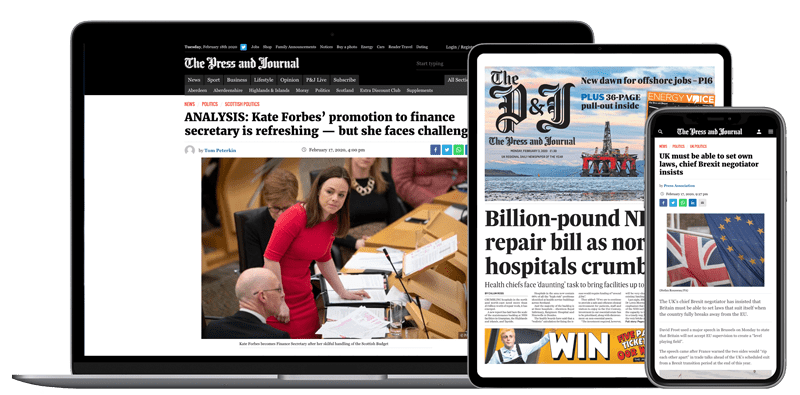 Help support quality local journalism … become a digital subscriber to The Press and Journal
For as little as £5.99 a month you can access all of our content, including Premium articles.
Subscribe