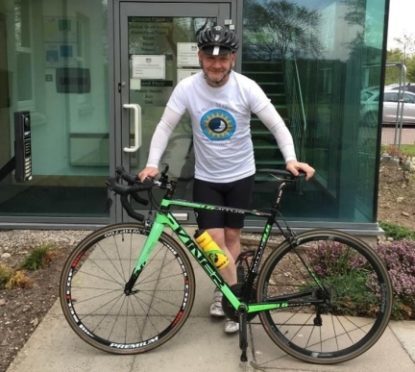 When most grandfathers are thinking about taking it easy, one Inverness man has decided to cycle the length of the UK.
David Balfour set himself the challenge of pedalling from Land's End to John O'Groats and he will start in five day's time.
He chose to undertake the gruelling journey to raise money for a charity that supports people suffering from the little-known Smith-Magenis Syndrome (SMS).
The extremely rare condition is a development disorder which occurs in only 1 in 25,000 births.
The cause is close to his heart because Mr Balfour's own family have been affected by it therefore motivating him to do what he can to support the Smith-Magenis Syndrome Foundation.
Mr Balfour said: "My four year old grandson Max has SMS. It affects him in a number of ways including some intellectual disability and delayed development, delayed speech – he doesn't as yet speak, sleep disturbances and behavioural problems.
"It's not curable and it is challenging but Max has parents and a family who are brilliant in their care for him. Others are not so lucky."
He added: "To be unsupported or alone trying to live with SMS must be a dark place which is why this charity is so important."
So the 59-year-old member of the NHS Highland service planning team is ready to get on his bike in order to some good work.
Mr Balfour described himself as a "fit old lad with a bike" and declared that his training programme is quite simple – he cycles every day.
Already accomplished over long distances after recently finishing the 64-mile long Etape Loch Ness, Mr Balfour said he is ready for an even bigger challenge.
In preparation he will have a couple of 100-mile runs and vowed to be ready when he sets off from Land's End on the June 10.
He said: "That apart, simply eat like a horse and avoid illness and injury. What could be simpler?"
Despite his positive attitude he has admitted that it can be difficult sometimes and occasionally extremely hard.
Writing on his blog he said: "Before anyone else tries to tell you otherwise, knocking 100 miles or so out of weary legs needs real effort. Knees are usually the first to let me know, closely followed by back and unmentionable bits."
Jokingly he wrote that many of these symptoms are often to be met with by MAMILs – middle-aged men in lycra.
He said: "I'm assured that's typical for a late stage MAMIL but it does beg the question of how the body will cope with back to back efforts over eight days or so."
His plan is to take a quieter but longer route on back roads which will make the journey even longer at around 1,000 miles – that is an extra 140 miles.
But perhaps the greatest difficulty is in that he intends to complete it in just eight days so he will need to average about 125 miles a day.
With five days yet to go he is just over half way to achieving his fundraising target of £2,000 with plenty still coming in.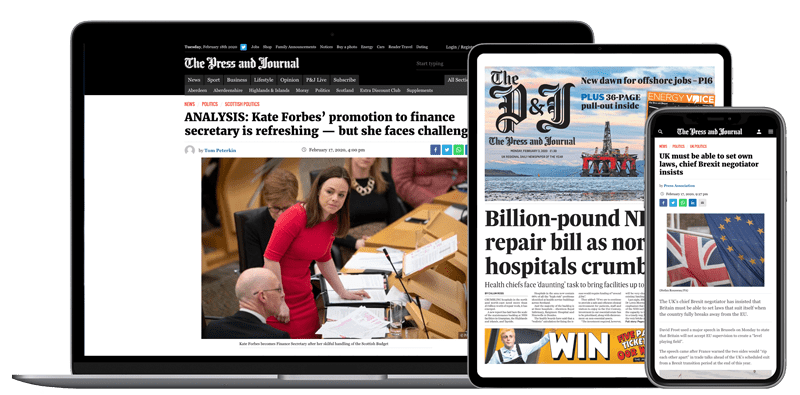 Help support quality local journalism … become a digital subscriber to The Press and Journal
For as little as £5.99 a month you can access all of our content, including Premium articles.
Subscribe