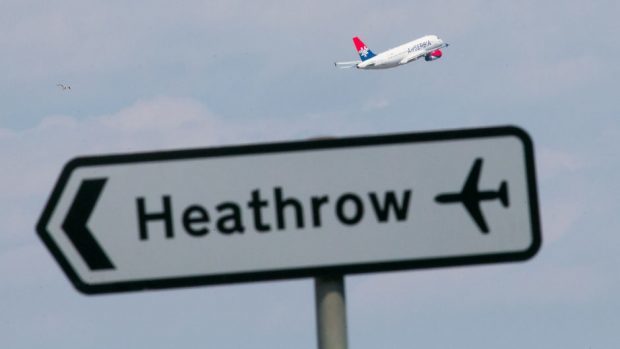 A Highland tourism boom is expected now Transport Secretary Chris Grayling has confirmed official support for a third Heathrow runway.
Unprecedented numbers of tourists are expected to make their way to the region – and the north east – as the expansion opens the north to a global market.
The green light for the airport's growth comes despite a vociferous campaign against the plans by Heathrow residents and environmental campaigners, including Foreign Secretary Boris Johnson and Labour shadow Chancellor John McDonnell.
Mr Grayling told the Commons the project had Cabinet approval and a vote is now expected in early July,
"The time for action is now," he said. "Heathrow is already full and the evidence shows the remaining London airports won't be far behind.
"Despite being the busiest two-runway airport in the world, Heathrow's capacity constraints means that it is falling behind its global competitors, impacting the UK's economy and global trading opportunities.
"Expansion at Heathrow will bring real benefits across the country including a boost of up to £74 billion to passengers and the wider economy. This is a project with benefits which reach far beyond London."
Support has come from Highlands businesses and Inverness, Nairn, Badenoich and Strathspey MP Drew Hendry said the expansion should bring "unprecedented" numbers of international tourists to the region.
"Improved access to Heathrow will bring with it a tourism boom, the likes of which the Highlands has never before seen," he said.
"Flights to Heathrow also opens the Highlands to a global market, making it a more attractive proposition for inward investment.
"Several businesses have already told me that the existing daily flight to the airport has been transformational for their reach.
"Further routes and increased access to this international hub will see the Highland businesses go from strength to strength."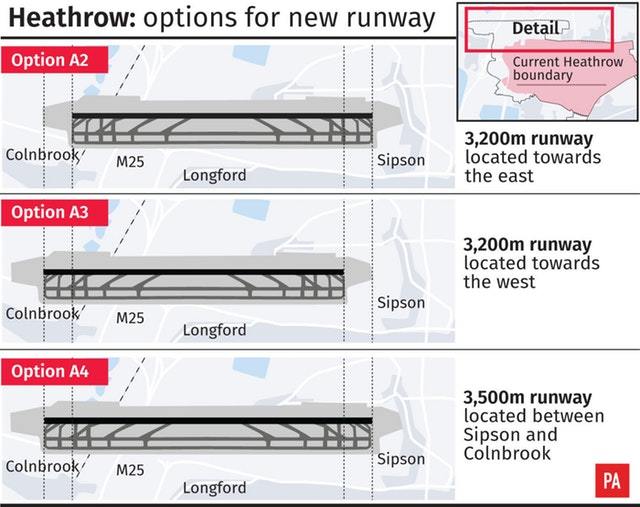 Aberdeen and Grampian Chamber of Commerce chief executive Russell Borthwick said the expansion was critical to the success of the north-east too.
"Connectivity to the UK hub and destinations worldwide is critical for success of the north-east economy," he said.
"We have one of the highest rates of business travel of any Scottish airport and our ability to contribute to the UK Exchequer depends on our ability to do business around the world.
"An additional runway at Heathrow will open up additional landing slots for Aberdeen services and provide new capacity to support the export of perishable and high value goods through Heathrow and across the globe.
"It will also send a clear message to international investors, our trading partners and our competitors that the UK is open for business at a time of change and uncertainty."
GMB Scotland senior organiser Louise Gilmour also said the expansion was good news for jobs and prosperity across the Scottish economy.
She said: "Make no mistake, this is a 'once-in-a-generation' opportunity to boost our economy and we cannot afford to waste it.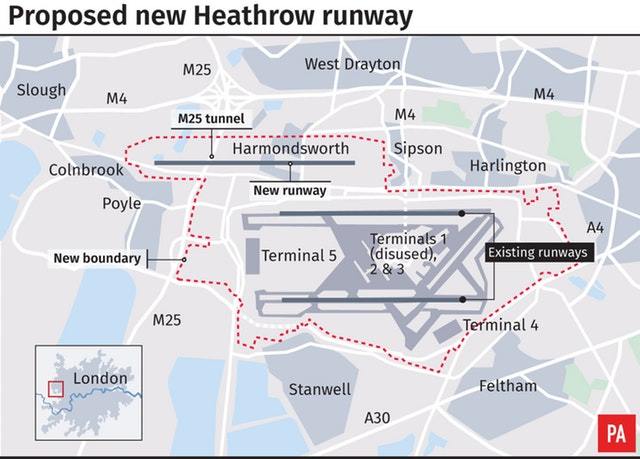 "There is still some distance left to travel but today's decision is good news for workers in the civil aviation sector, good news for prosperity in their communities and ultimately, good news for Scotland."
But Highlands and Islands MSP John Finnie, Scottish Greens transport spokesman, said the expansion would "trash the environment".
"So much for a Scottish Government committed to fairness, earning praise from Tories determined to trash the environment," he said. "Growing aviation makes no sense if we want to reduce climate change emissions and tackle inequality in our society.
"Investment in the buses, trains and cycle lanes people use in their daily lives is what the SNP should be focused on."