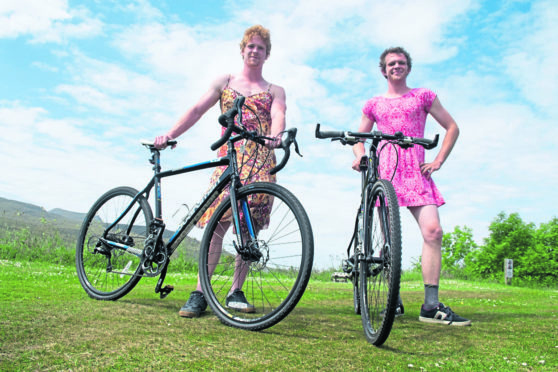 Two young men from Ullapool are to cycle the length of the UK to raise funds for charity – wearing dresses.
When preparing for a gruelling journey most people choose appropriate clothing, but that is not the way for Elijah Forsyth and Isaac Lawton.
The 20-year-old school friends plan to cycle from Land's End to John o' Groats wearing frocks, dresses and blouses.
They plan to set off from Land's End on the journey – dubbed the Two Man Lacey Drag Racey – next Saturday to raise money for research to combat multiple sclerosis.
They aim to complete the journey in around 12 days completely unsupported and will carry everything they need with them.
Mr Lawton said he is "pretty sure, after checking online" that it could be the first time the whole route has been cycled in drag.
Mr Lawton said they are both well aware there is a serious side to the cycle, adding: "We intend to raise as much money as possible for multiple sclerosis research.
"It is a cruel condition that, for some reason, is particularly prevalent in the Highlands. We both know people that are affected."
The fundraisers have won the support of Maree Todd MSP, who said she sympathises with anyone cycling in a dress.
She said: "I'm sure they'll complete the challenge but I'm not so sure their dignity will be intact. Good luck to them."
Mrs Todd also stressed she recognised the serious matter of raising cash to help the fight against MS, adding: "Every pedal they take and every mile they cover will help people affected by multiple sclerosis – an illness which affects lots of people in the Highlands and Islands."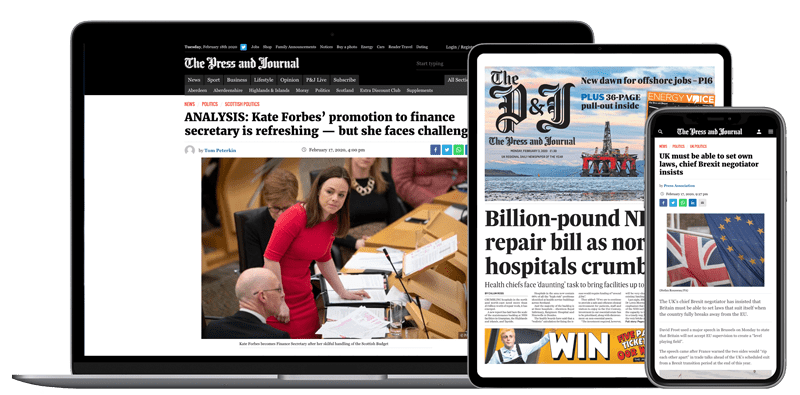 Help support quality local journalism … become a digital subscriber to The Press and Journal
For as little as £5.99 a month you can access all of our content, including Premium articles.
Subscribe