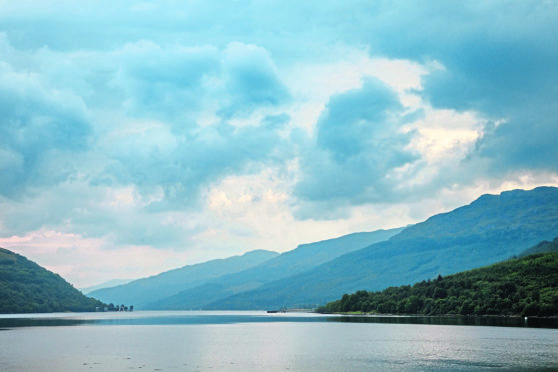 A jetty in Argyll has become a star in one of the biggest summer movie blockbusters – and helped boost the region's economy by £168,000.
Jurassic World: Fallen Kingdom – the latest in the series of Jurassic films – has premiered across cinemas in the UK this week, and eagle-eyed fans will spot Glen Mallan Jetty at Loch Long in Arrochar.
Filming took place in April last year, with the council's film office and roads teams working alongside Universal productions to smooth the logistics of getting up to 20 American rig trucks safely over the Rest and Be Thankful with all the equipment needed for filming.
Nicholas Oliver, location manager, said the crew had a very positive experience of filming in Argyll, adding: "The footage that we filmed looked incredible. It's going to look so good on the big screen. I really appreciated all the help and advice – it all fell into place perfectly.
"It really has been a very positive and refreshing experience filming in Argyll and Bute."
This is the latest in a line of Hollywood blockbuster movies to feature the area. It is estimated that £168,000 was spent bringing the production to Argyll, contributing to the overall £1.3 million generated for the local economy by film production companies during 2017.
Council leader Aileen Morton said: "Argyll and Bute's stunning natural landscape is one of our biggest assets.
"I'm delighted that major international studios are making the most of all it has to offer as the ideal set for all sorts of film productions.
"Being part of Jurassic World shows that we have the capacity and the locations to support large-scale, high-profile productions.
"This really opens up Argyll and Bute to a global audience."
Jenni Steele, film and creative industries manager at VisitScotland, said: "It's fitting that one of the summer's biggest blockbusting adventures should feature Argyll, Scotland's own adventure coast.
"Major productions such as this not only boost the local economy in the short-term but can have long-lasting effects, with film fans seeking out the locations used."