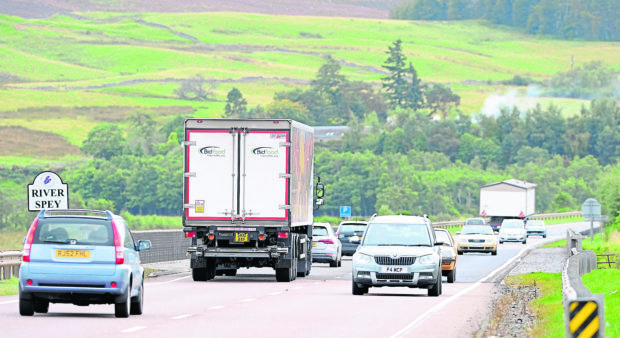 Speed limits for lorries could be increased on roads across Scotland after a trial on sections of the A9 between Inverness and Perth.
Transport Minister Humza Yousaf said yesterday that he would be "sympathetic" to the move if the pilot project proves a success.
Heavy goods vehicles (HGVs) that weigh more than 7.5 tonnes have a maximum speed limit of 40mph on single carriageways in Scotland, and 50mph on dual carriageways.
When average speed cameras were switched on along the A9 in 2014, a trial began which allowed the lorries to travel at up to 50mph, meaning there was a consistent speed limit for HGVs on the A9 from Dunblane to Inverness.
Highlands and Islands MSP David Stewart, who has campaigned on road safety issues, quizzed Mr Yousaf on plans to roll-out the change to other roads.
The Labour MSP said: "Does the minister share my view that the pilot for HGVs on the A9 has been a success?
"Is this not the time to extend the speed limit for HGVs to 50mph for all single carriageways in Scotland?
"That would be good news for the haulage industry, safety campaigners and the climate, as HGVs are less polluting when driving at 50mph."
Mr Yousaf responded that the results of the pilot scheme on the A9 were currently being evaluated and would be published this summer.
The SNP minister said: "I am sympathetic to the points that David Stewart makes. I will make a couple of other points to ensure that we put the conversation in context.
"Every safety campaigner will tell us that any uplift in speed is the biggest contributor to potentially fatal and serious casualties on our trunk road network. We have to be mindful of that.
"The uplift in the speed limit on the A9 is being done in conjunction with the fact that we have average speed cameras on that road.
"We have to consider other parts of the trunk road network—single or dual carriageway—that do not have average speed cameras."
But Mr Yousaf added: "If the data shows that we can raise the speed limit in a way that does not compromise safety on our trunk roads and is not counterproductive for our climate agenda, I will be sympathetic to it."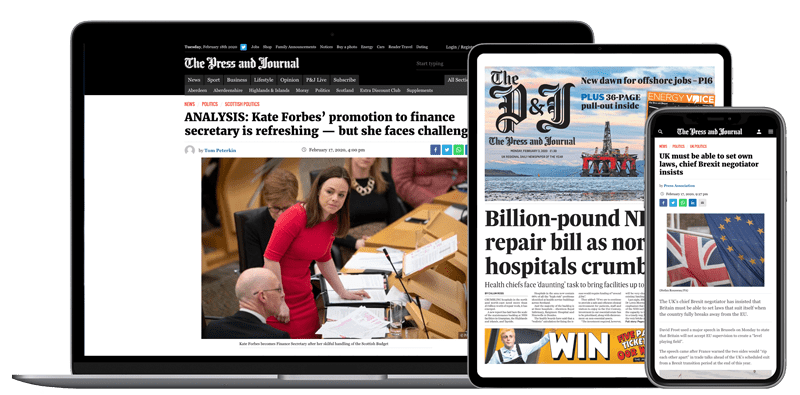 Help support quality local journalism … become a digital subscriber to The Press and Journal
For as little as £5.99 a month you can access all of our content, including Premium articles.
Subscribe