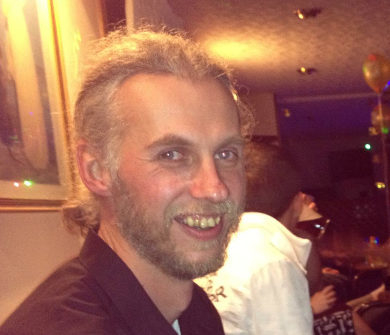 A naval architect told a fatal accident inquiry yesterday that he believed a leaky hatch caused a small fishing boat to sink, leading to the death of the only person on board.
The sudden sinking of the Speedwell off Easdale island on April 25 2013 resulted in father-of-three Scott MacAlister drowning.
An inquiry into the circumstances surrounding the 40-year-old's death has been taking place for six days at Oban Sheriff Court and is expected to conclude today.
Earlier in the inquiry the court heard of two separate near-sinking incidents in the weeks running up to the tragedy when the fish hold filled with water.
Crewman Robert Gate, who fished for prawns with Mr MacAlister on a few occasions, said they had to bale out the hold using a bucket.
Victoria McNab, Mr MacAlister's partner, gave evidence of her final phone call to him when he told her there was water coming through the hatches.
She said: "I asked him if he wanted me to phone the Coastguard and he said no. He said he wasn't taking the boat out again until John got the hatches fixed."
But within minutes the boat was sinking fast and Mr MacAlister made a mayday call.
Fiscal David Glancy called naval architect Ian Paton to give evidence and asked him: "Given all the circumstances you have been made aware of, what would you attribute the cause of the vessel to sink?"
Mr Paton said: "It must have been the hatch." Mr Glancy continued: "Is there anything else that could have caused it, knowing what you do about the circumstances?"
Mr Paton replied: "During the phone call to his partner he appeared to be confident he was going to get home safely, 16 minutes later he was sinking.
"Unfortunately with marine casualties it is often more than one item gone wrong. That's the reason I was thinking, was there another factor that accelerated the flooding or sinking of the boat. But based on the other evidence it would appear to have been the hatch.
"If it happened twice previously the skipper would be reluctant to take the boat out again."
Mr Glancy asked: "Do the facts and circumstances now known to you point to some form of difficulty with the hold hatch?"
Mr Paton agreed: "Yes, the sinking could be explained by the hold hatch."