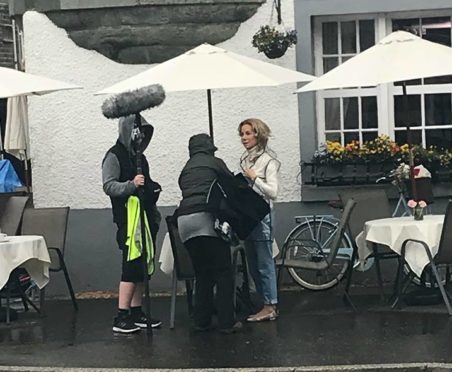 Hollywood arrived in a sleepy Highland town as Kathie Lee Gifford and Craig Ferguson filmed new romantic comedy Love Me To Death in and around local shops.
The people of Lochgilphead in Argyll were delighted when the film crew arrived and turned their town centre into a movie set.
Filming has also taken place at Tarbet by Loch Lomond and it is understood a wedding scene is due to be filmed in Inveraray today.
Gifford is the host of the Today show in Hollywood and Ferguson stars in The Late Show with Craig Ferguson.
Love Me To Death follows Annabelle, played by Gifford, a lonely widow who plans a trip around the world with her husband's ashes in tow in a bid to visit the places they loved in the movies.
When she arrives at the Inn in Loch Lomond, run by a grumpy, stubborn Scotsman, played by Ferguson, the first stop on the journey changes her life forever. A family secret is revealed, one wedding is derailed, another is planned, and two unlikely people get a second chance at love.
Lochgilphead carer Louise Bradley, 29, captured images of Gifford filming outside The Stag Hotel in Lochgilphead.
Miss Bradley, 29, said: "The whole of the Lorne Street car park was full of cars, vans, lorries and technical people. Roads were getting shut for short periods of time to allow filming to  take place.
"Kathie Lee Gifford was being filmed sitting having a coffee outside the Stag Hotel.
"The crew asked if they could film in Cafe 35, Icon Hairdressers and the local fish mongers Murray Smoked Products. Two of the girls from the hairdressers were extras.
"In one scene Kathie Lee was to walk out of the fish shop then into the cafe for an ice cream.
"There was a major buzz about the town. A lot of the locals were very excited about it, but some seemed totally oblivious to what was going on. A few walked right through the set during filming, it was quite funny!
"One of the extras was saying that they will be filming a wedding scene in Inveraray on Friday. They have also been filming at Tarbet on Loch Lomondside.
"Everyone in Lochgilphead can't wait to see the film."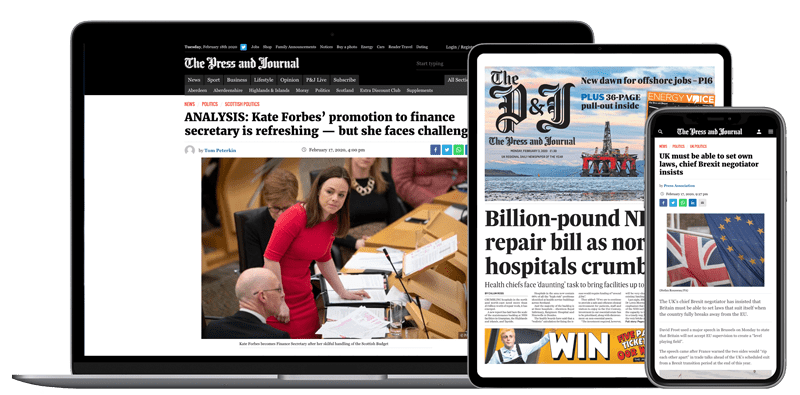 Help support quality local journalism … become a digital subscriber to The Press and Journal
For as little as £5.99 a month you can access all of our content, including Premium articles.
Subscribe