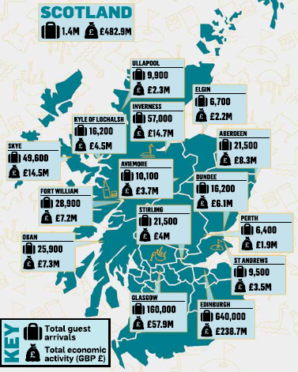 Nine of Scotland's top 15 destinations on the popular online hospitality service 'Airbnb' are in the Highlands and the north-east, bringing millions of pounds to local economies.
The Highlands feature heavily, with Inverness at number three on the list.
In Aberdeen, which sits at number six in the top 15, the local economy was boosted by £8.3million last year with the average host earning £1,800.
Hosts and guests using the online marketing platform boosted the Scottish economy by £483million in total last year.
The breakdown reveals that Scottish hosts have earned £113.4 million, with 1.4 million people using the Airbnb platform to visit Scotland.
Edinburgh was the top destination followed by Glasgow. After Inverness in third place, Skye was fourth and Oban fifth. Dundee came in seventh place, followed by Kyle of Lochalsh in eighth.
Aviemore was eleventh, Ullapool twelfth and Elgin fourteenth.
Natasha Mytton Mills, UK policy manager for Airbnb, said: "Scotland has long been one of the most vibrant and enticing countries for visitors from across the world, and we're proud of the community of hosts who are helping to spread the benefits of guests to neighbourhoods across the country.
"This data shows that it's not only the most enduringly popular tourist destinations that are thriving, but also that guests on Airbnb are keen to travel the less trodden path and meet real Scottish families. We hope with the expansion of experiences across Scotland that more people from all corners of the country will be able to connect with travellers from near and far."
Scotland is a country full of hidden gems, and hosts on Airbnb are acting as ambassadors for neighbourhoods as far as Ullapool and beyond. From eco-tents to private cottages, listings on Airbnb have brought £2.3million of activity to the economy in Ullapool and introduced visitors from around the world to the wonders of sites like Loch Broom.
More than 10,000 distillery visitors passing through Aviemore chose to stay with local hosts, enjoying cosy apartments and comfortable homes, with a typical Aviemore listing booked for 65 nights a year and the local economy enjoying £3.7million of economic activity as a result.
It is not only homes that visitors can now share with locals, with "experiences" now available across the whole of Scotland.
Airbnb experiences allow people to share their interests, hobbies and passions with visitors as bookable activities. From a food tour around the independent restaurants of Glasgow, to learning to photograph sunsets from an old hill fort above the Beauly Firth, guests can now share in the full experience of Scotland.
Top 10 Scottish Airbnb locations
1 Edinburgh
2 Glasgow
3 Inverness
4 Isle of Skye
5 Oban
6 Aberdeen
7 Dundee
8 Kyle of Lochalsh
9 Stirling
10 Broadford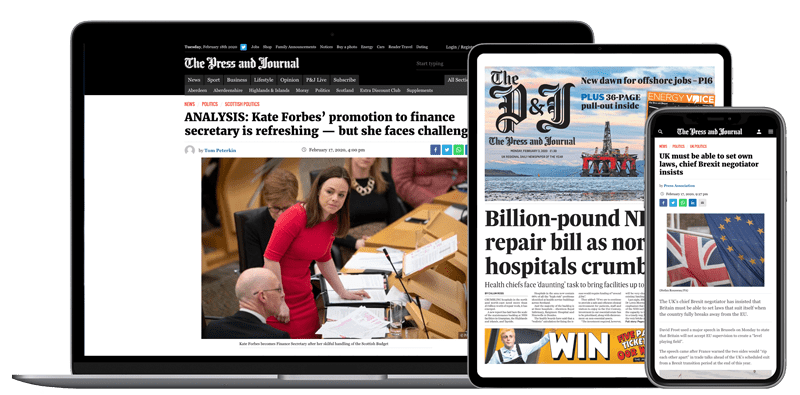 Help support quality local journalism … become a digital subscriber to The Press and Journal
For as little as £5.99 a month you can access all of our content, including Premium articles.
Subscribe