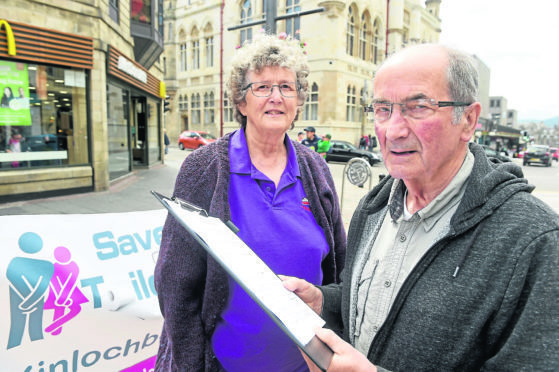 North-west Sutherland residents yesterday ramped up their campaign to save nine of their county's public toilets from closure – handing over a petition with thousands of signatures to Highland Council officers.
A group from Kinlochbervie, Scourie and Durness community councils travelled to Inverness to talk to people in the High Street and gather more signatures for a petition which they later delivered to the local authority.
In this year's budget, the council earmarked 29 public toilets in Highland for closure, of which nine are in Sutherland, the highest concentration across the region.
Council bosses say the closures would make annual savings of £338,000 from a service which legally they don't have to maintain.
Affected residents say the closures are a public health issue, and that attempts to fill the gap with the Highland Comfort Scheme where local businesses allow the public to use their toilets,  or by transferring the toilets to the community to manage don't necessarily work.
Margaret Meek, spokeswoman for Kinlochbervie Community Council, said many in the delegation from Sutherland yesterday were elderly and frail, but were determined to make the journey to Inverness for a cause they feel so strongly about.
She said: "Highland Council is very Inverness-centred and it's maybe a little too easy to bring in decisions that affect the areas, thinking' they won't complain, they'll just accept it, there are too few people living there, we can get away with this'.
"Our on-line petition was signed by 3,528 people from all over Highland and further afield.  Our local  petitions got 889 signatures, signed by 60% of the adult population of the area, with the remainder from the wider UK and world.
"Lack of public toilets makes life distressing for the elderly or people with medical conditions. It's particularly discriminatory against women.
"The situation is also putting off tourists as we have found from the comments on the petition, which is crazy when the council goes on about encouraging tourism in the area."
Ms Meek said with only 400 residents, Kinlochbervie volunteers are already stretched to the limits with community initiatives, leaving no capacity to take on maintaining the toilets.
"We have neither the expertise, skill s or resources," she said.
Highland Council said earlier this week it has listened to feedback from communities and has decided to 'take more time to rationalise toilet provision' by keeping the public toilets open until the end of October.
Budget Leader councillor Alister MacKinnon and councillor Allan Henderson, chairman of environment, development and infrastructure issued a statement last week saying the extra time was to review 'serious community proposals coming forward by groups such as North Coast 500 and others across the Highlands, through the Rural Tourism Infrastructure Fund.'
They also said the council was looking at ways of creating a loan fund to help communities with conversion to community ownership.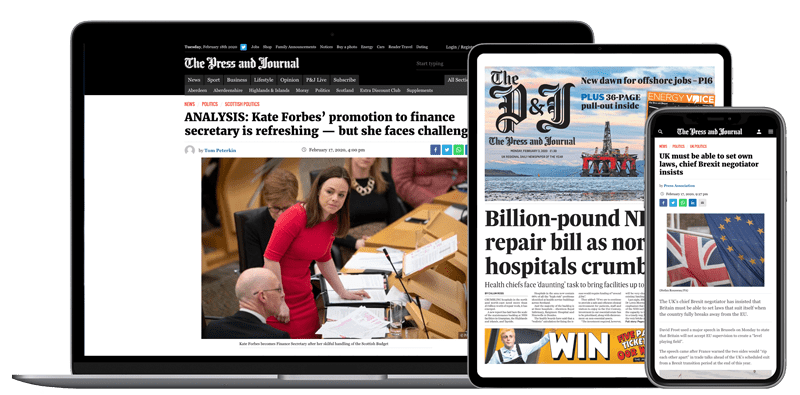 Help support quality local journalism … become a digital subscriber to The Press and Journal
For as little as £5.99 a month you can access all of our content, including Premium articles.
Subscribe