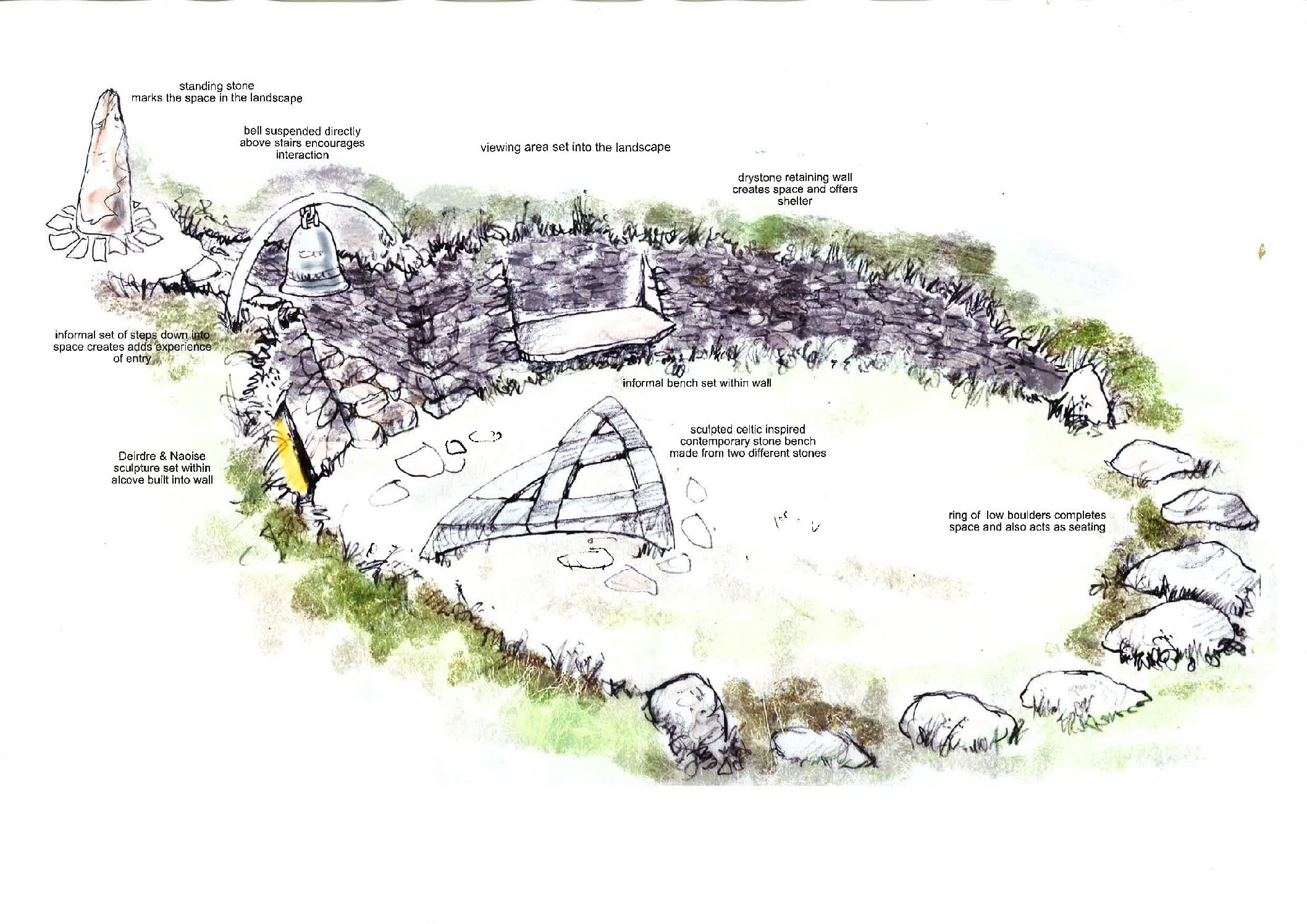 A new landmark overlooking Loch Etive in Argyll telling an ancient story is to be unveiled on Saturday.
The landmark, at the site of Ventient Energy's Beinn Ghlas wind farm, was commissioned by the original landowner.
Sam Macdonald, who owned the land, commissioned Scottish sculptor and public artist David Wilson to design and build the "Sheiling for Deirdre and Naoise".  The Deirdre and Naoise story was a particular favourite of Sam's late wife Evelyn and is one of the most significant early stories of Irish history.
Edinburgh-headquartered Ventient Energy is contributing funds to the unveiling ceremony of the Sheiling.
The sheiling – a Gaelic word for a hut, or collection of huts, once common in wild and lonely places in the hills and mountains – is being officially unveiled at a ceremony on Saturday being attended by Michael Russell MSP and Mark Hanniffy, the Consul General of Ireland to Scotland, along with more than 100 guests and local dignitaries.
Irish President Michael D Higgins is sending a message of support as he is unable to attend the ceremony.
The sheiling, situated near one of the turbines on the Ventient Energy wind farm, will have the appearance of being on the site for 1,000 years due to its historic features and will look across the stunning Scottish landscape to where Deirdre and Naoise lived in the 7th C AD.
The story, which links Ireland with Scotland, was first featured in the Glenmasan Manuscript which is held in the National Library in Edinburgh. It is the 780th anniversary of the manuscript in June and Michael Russell MSP is also involved in that celebration.