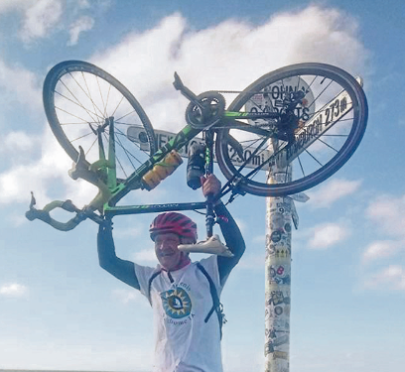 Holding his bike above his head, David Balfour is either about to throw it into the sea or celebrating at the finish line.
Luckily for everyone, it is the latter – the Inverness grandfather has completed a 1,000-mile cycle from Land's End to John O'Groats in just eight days for his grandson.
Mr Balfour, 59, set himself the gruelling challenge to raise awareness for the Smith-Magenis Syndrome Foundation, which helps people suffering from the rare and little-known development disorder, which occurs in only one in 25,000 births.
After completing the journey, he said: "It was a hard task, but I am absolutely delighted at completing it in such a good time.
"I actually enjoyed it, although there were times it wasn't so pleasant. The first two days were a real killer, as I didn't realise Cornwall was so hilly.
"I didn't take the quickest route, as I wanted to make it 1,000 miles in totoal, so I went over the Penines twice. It really tires you out.
"The day I crossed the border was also a difficult one, travelling 167 miles from Carlisle to Perth. Then there was the day I had four punctures.
"But it was worth it in the end, as I have raised around £3,000 for the charity."
Mr Balfour added: "My four-year-old grandson Max has SMS. It affects him in a number of ways including some intellectual disability and delayed development, delayed speech – he doesn't as yet speak, sleep disturbances and behavioural problems.
"It's not curable and it is challenging but Max has parents and a family who are brilliant in their care for him. Others are not so lucky."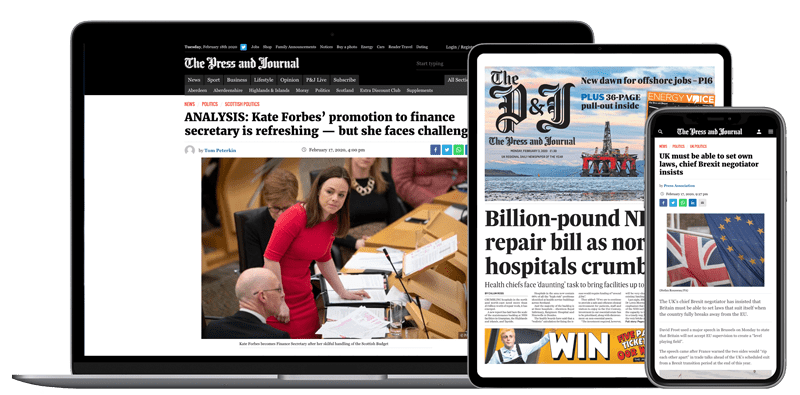 Help support quality local journalism … become a digital subscriber to The Press and Journal
For as little as £5.99 a month you can access all of our content, including Premium articles.
Subscribe