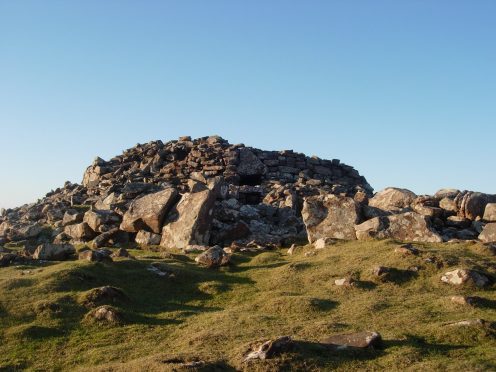 Archaeologists and local history enthusiasts will be seeking more evidence of Iron Age life at an old roundhouse dig in the Highlands next month.
Major excavation and conservation work took place last year at the Clachtoll Broch in Assynt, Sutherland, uncovering a collection of finds from its previously undisturbed floor.
This included assembling the largest lamp collection ever found at such a site in the UK.
The broch, which would have stood 40-feet high, collapsed due to a fire some time after 150BC, with everything under the rubble left untouched since the Iron Age.
A team will now complete the conservation and consolidation of the monument and explore untouched parts it the building, including a chamber between the walls, during the first two weeks in July.
The dig will be open to the public, with volunteers welcome, and experimental archaeology activities will explore how local materials – clay, wood, leather and wool – were used by the broch inhabitants.
Plans are also in motion to culminate with an Iron Age feast on Saturday, July 14.
Gordon Sleight, chairman of Historic Assynt, hopes many will get involved in the dig or try out making an Iron Age style object using materials still readily available.
He said one of the replicas will involve using stone and hazel to build an almost full-scale model of part of the broch to better understand how the floors and ceilings might have been made.
Events will begin with a presentation by the archaeologists at 7.30pm on Friday in Stoer Hall, summarising the results of archaeological research so far.
Visitors are welcome to the dig any time between 2pm and 5pm on Monday, July 2 and from 9am to 5pm all other days, except Sunday, up to July 14.