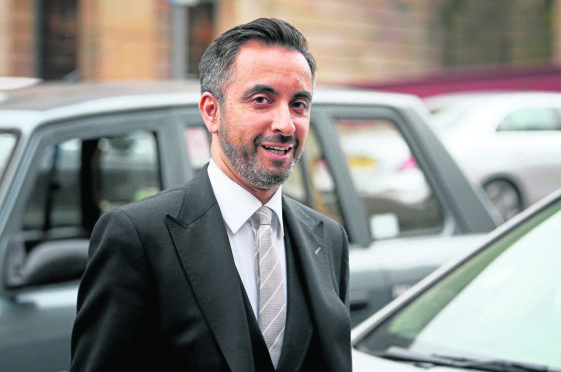 A top human rights lawyer has taken on the case of former Black Watch sniper Michael Ross – convicted a decade ago of killing a Bangladeshi waiter in Orkney.
Aamer Anwar met Ross in prison – and yesterday, the Orkney man who claims he was wrongly convicted pleaded with anyone with information to speak to Mr Anwar.
Campaigners of the "Justice for Michael Ross" – J4MR – group raised over £20,000 in an online crowdfunding campaign to take on the specialist, high-profile solicitor.
They aim to submit an updated case to the Scottish Criminal Cases Review Commission with a view to gaining a referral to the Court of Appeal and clearing his name.
Ross, now a 39-year-old married father-of-two, had lived in Inverness prior to being jailed for life 10 years ago. He was convicted of murdering Shamsuddin Mahmood, 26, by shooting him in the head, while masked, in an Indian restaurant in Kirkwall in 1994, when he was just 15.
In a statement from prison, he said: "[Aamer's] been very realistic with me and I know it won't be an easy task to get my case to the next stage.
"I have to trust someone to take my case forward. I believe that he understands the issues with my conviction. It's hard for me to have any faith in the system, but I do think he'll try hard for me."
He added: "I hope that if anyone does have information relevant to my case, that they'll come forward to Mr Anwar. I am innocent of the murder of Shamsuddin Mahmood and all I ask for is a fair hearing of the true facts of the case."
Mr Anwar, 50, told Radio Orkney that many people believed the case was a miscarriage of justice, adding that he was convinced there were witnesses with information about the murder who had yet to come forward.
A J4MR spokeswoman said: "We're pleased that Michael's case is now with a respected and hard-working human rights lawyer in Aamer Anwar.
"This is thanks to all of Michael's dedicated supporters who have put their hands in their pockets.
"We're certain that there are people out there that are in possession of information that could turn the whole situation around."
"We just want Michael out of prison and home to his family where he can start rebuilding his life. If anyone can help him, we believe it's Aamer Anwar."
Ross's supporters firmly believe he was wrongly convicted, claiming there were "major flaws" in the original case against him and subsequent cold case review in 2006. They say Ross was only 5ft 7in, while witnesses described the killer as 6ft.
When convicted in 2008, a judge who jailed him with a minimum term of 25 years branded him a "vicious coward" for what he described as a race hate crime.
Brought up in Liverpool, Ameer Anwar came to Scotland in 1986. While a student activist at Glasgow University he led a campaign against alleged racism at the University's dental hospital.
After graduating in law, he became a lawyer in 2000 and has run his own Glasgow-based practice for more than a decade.
He has won several awards both individually and for his firm.
Anwar is also a regular panellist on television, as well as writing or appearing as a columnist on issues including criminal law, civil liberties and terrorism.
Last year he became Rector of Glasgow University.
Aamer Anwar has taken on a number of high profile cases in his career
He came to prominence campaigning on behalf of the family of Surjit Singh Chhokar, a waiter who was murdered in November 1998 in North Lanarkshire, and which had parallels to the Stephen Lawrence case in England. In 2016, Ronnie Coulter was found guilty of the murder and Police Scotland acknowledged the role of the Chhokar family and Anwar in that result.
The 50-year-old was also instructed by the relatives of the late Lockerbie Bomber, Abdelbaset Al-Megrahi, the Libyan convicted in 2001 for the bombing of Pan Am flight 103 in 1988.
In 2004, Anwar was the solicitor for Thomas 'TC' Campbell and successfully appealed to have his murder conviction overturned after spending 20 years in jail for his alleged part in the infamous Ice Cream Wars.
He acted for the family of the controversial death in police custody case of Sheku Bayoh, as well as the family of Glasgow murder victim Emma Caldwell.
He also represented politician Tommy Sheridan for a time in a perjury trial.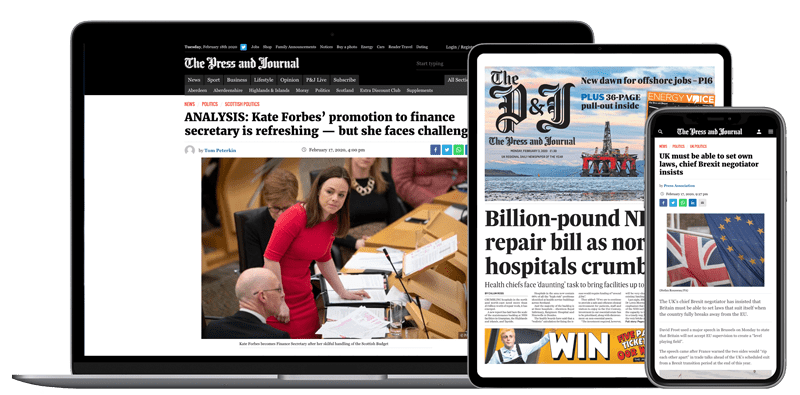 Help support quality local journalism … become a digital subscriber to The Press and Journal
For as little as £5.99 a month you can access all of our content, including Premium articles.
Subscribe