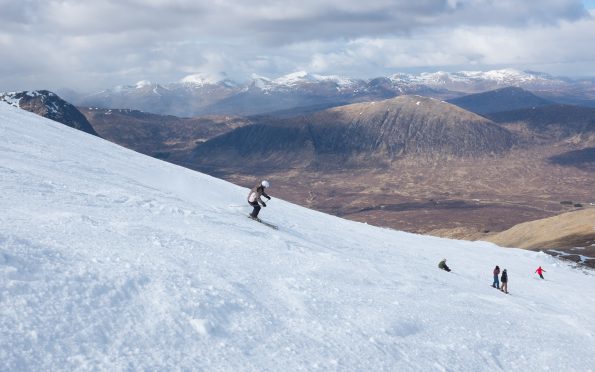 Glencoe ski area has marked the longest day of the year with a burst of mid-summer winter sports.
Each year the centre tries to stage some late season skiing for the sheer pleasure of getting up the mountain and onto the last remaining patches of snow.
Sometimes it does not work out but this year – despite the unusually warm and dry weather – there was plenty of the white stuff.
According to Managing Director Andy Meldrum there was still about 650 to 830 feet of snow so from about 10am dedicated skiers and snowboarders headed up the mountain.
The Cliffy lift was running in the morning for experienced skiers while the last lift down was at 4.15pm – outside those times people had to hike up or down.
But for those braving it a barbecue was organised at the Plateau Café for the hungry snowsports fans.
Mr Meldrum said: "Historically we have tried to celebrate mid-summer, we reopen the chair lift and though it is not a vintage year for snow there is enough there.
"It is a great way to spend the weekend snowboarding, skiing and scenery – I will be up there. We do get people from quite far away for it as well, some from northern England and the Borders."
This year was particularly special because ski area chose to take part in the Great Get Together that celebrates the life of murdered MP Jo Cox.
The official event for the Great Together at Glencoe is set for tomorrow but as the snow could vanish organisers grabbed their chance to be part of it.
Mr Meldrum feels that Glencoe ski area embodies some of the ideals that the MP believed in.
He said: "Jo Cox was all about getting people from different cultural backgrounds together and talking. So we thought we would get people together and have a bit of fun.
"The great thing about Glencoe is that we attract people from the roughest part of Glasgow and attract others from the poshest parts. It is a family resort – the friendliest resort in Scotland."
Mrs Cox was shot and stabbed to death by Thomas Mair on June 16, 2016 – he was later found guilty of her murder and sentenced to life imprisonment.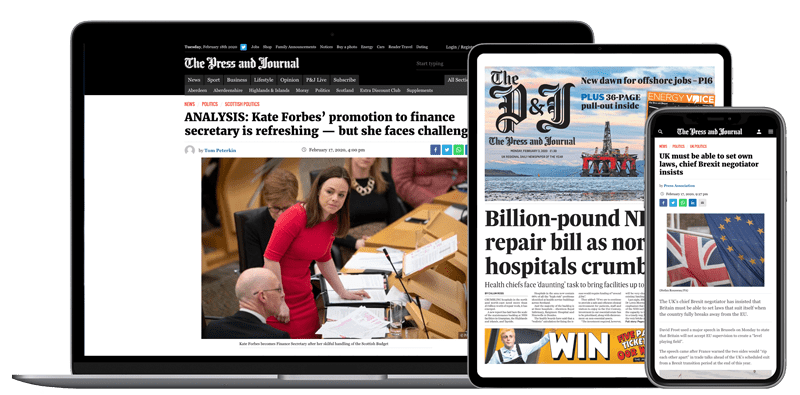 Help support quality local journalism … become a digital subscriber to The Press and Journal
For as little as £5.99 a month you can access all of our content, including Premium articles.
Subscribe