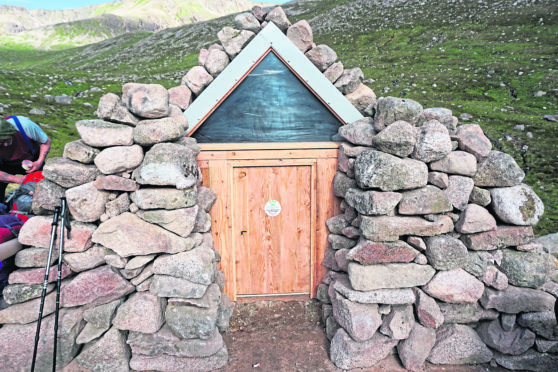 It is one of Scotland's most remote mountain sanctuaries, situated more than 2,000ft up in the Cairngorms.
So that meant a major restoration project, including helicopters, heavy steel parts and a small army of volunteers, had to be carried out with pinpoint precision last weekend.
Thankfully the refurbishment of the Garbh Choire Refuge, which was originally built by Aberdeen University Lairig Club in the mid-1960s, was carried out by the Mountain Bothy Association without incident,
It is, however, emergencies that have formed part of the history of the refuge since it was created, with local and foreign walkers and climbers often using the site as a haven amidst ferocious winter storms.
The building's owner, the National Trust for Scotland at Mar Lodge Estate, agreed that the MBA should assume responsibility for its ongoing maintenance.
And now, the original structure has been rebuilt with new steel work replacing parts of the original frame.
Allan Moore, the MBA's area organiser for the Eastern Highlands, was among those involved in the restoration project, which took place after 14 years of campaigning, preparation and hard graft.
He said yesterday: "It is not a traditional bothy and it is only meant to be used in cases of emergency, but there have been plenty of times when Garbh Choire has come to the rescue since it was first built.
"There was a lot of prep work carried out in advance before the operation got started and we know the experts did their stuff because the whole thing went like clockwork.
"Even then, it wouldn't have been possible without the efforts of the 20 volunteers who joined us and made their way up to the refuge. They were brilliant.
"Before we arrived last Friday, the refuge was in a poor state of repair and, without attention, it would almost certainly have been lost.
"That helps explain why so many walkers and climbers mounted the campaign to retain it as a shelter, both for heritage reasons and to potentially save lives."
The building will continue to be used for emergencies only and is not designed for overnight stays.
But Mr Moore added: "We received one very generous donation from somebody who was snowbound at Garbh Choire and he spoke about how it had come to his rescue.
"His is not the only life that has been saved there in the last 50 years."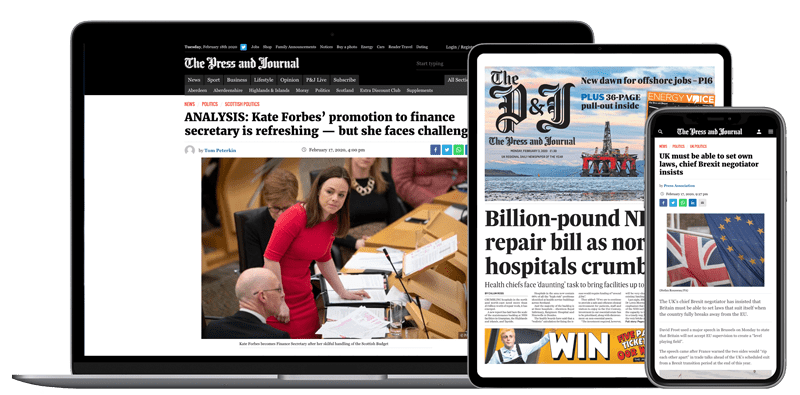 Help support quality local journalism … become a digital subscriber to The Press and Journal
For as little as £5.99 a month you can access all of our content, including Premium articles.
Subscribe