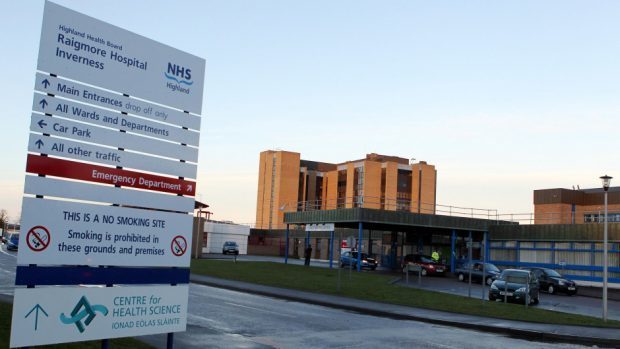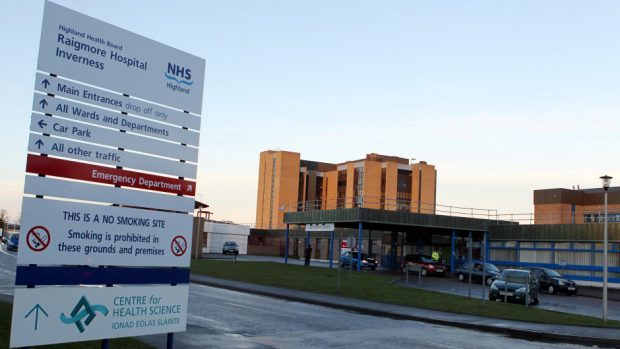 Health inspectors have published a mixed report on the standards of care for older people at the north's flagship hospital.
Healthcare Improvement Scotland carried out an unannounced inspection at Raigmore Hospital in Inverness between April 17 and 19 this year.
The report, published yesterday, highlights four areas of good practice and 16 areas for improvement.
An NHS Highland spokeswoman said they are pleased with the report's findings that patients spoken to during the inspection were positive about the care given in the hospital, and that  staff were treating patients with "dignity and respect."
The report also highlighted a proactive approach to patient discharge planing, with the support of a discharge planning team, and the use of volunteers to assist patients at meal times.
But the report also rated the standard of documentation for nutritional care at the hospital as "poor."
It says that the Malnutrition Universal Screening Tool (MUST) within the assessments documentation does not have a place where staff can record the patient's usual weight or any recent weigh loss.
In one case it was highlighted that a patient was not initially weighed because they were too drowsy, but staff did not consider using an alternative measure which meant a MUST screening was not completed until 28 days after hospital admission. The screenings should take place weekly.
It was also identified that most patients they observed did not have a nutritional assessment and that this was not contained in the current documentation.
These assessments are important as they are used to identify needs such as special dietary requirements, food allergies or assistance requirements.
The report also said that "person-centred" care plans were not in place for all the patients' identified care needs.
Iona McGauran, lead nurse at Raigmore Hospital, said it was "disappointing" they were let down by their documentation, particularly in relation to person-centred planning and that this will be the focus of their improvement plan.
Ms McGuaran also praised examples of good care in the report, including  staff responding quickly to buzzers and patients having personal items with them for reassurance and comfort.
She said: "I am pleased that the care standards observed by the inspectors were of a high standard."
Ian Smith, head of Quality of Care at Healthcare Improvement Scotland, said: "Raigmore Hospital demonstrated a proactive approach to patient discharge planning which benefits from the additional support of a discharge planning team.  The use of trained volunteers to assist patients at mealtimes within one ward is also viewed as a valuable resource.
"To improve care, NHS Highland should ensure that all patients have a person-centred care plan in place for all identified needs."