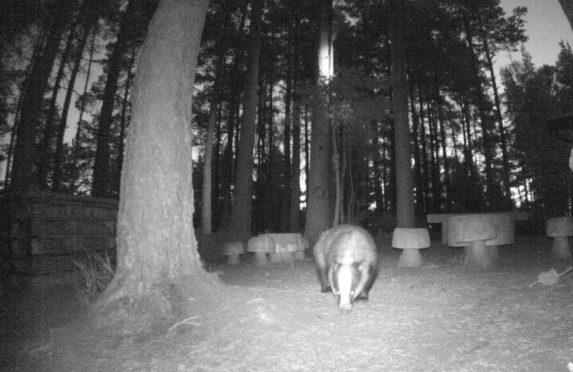 Two visitors to the RSPB visitor centre at Loch Garten were captured on camera this week, embarking in a midnight feast on peanuts.
A pine marten and badger were spotted directly outside of the Osprey Centre at the nature reserve.
Blair Johnston, visitor experience officer, said: "We put down camera traps several times a week with peanuts to try and attract different types of animals.
"It's not often we get badgers as we usually capture squirrels, jays, voles and wood mice."