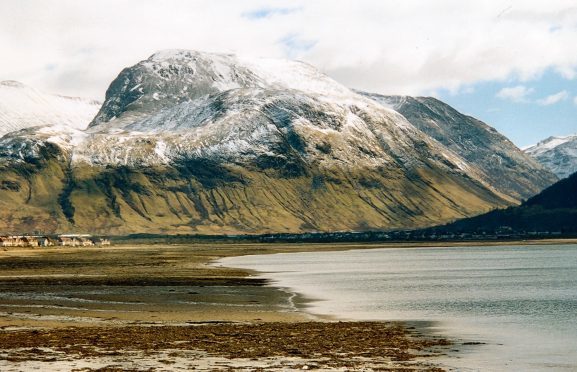 Rescuers searching for a climber who has been missing on Ben Nevis since January have found a body.
Lochaber Mountain Rescue Team believe the remains of 36-year-old Marcin Bialas had lain under 17 feet of snow for almost six months.
Polish hiker Mr Bialas is believed to have fallen 1,600ft to his death after friends reported him missing on January 21.
New searches were launched at the end of April as warmer weather caused the melting of snow near to the area Mr Bialas is thought to have fallen through a cornice – an overhanging ledge of snow – and was thought to be buried deep in snow.
A Police Scotland spokesman said: "Members of Lochaber Mountain Rescue Team who were carrying out searches for missing person Marcin Bialas recovered the body of a man from snow in Observatory Gully on Ben Nevis yesterday.
"Mr Bialas was reported missing by friends on 21st January whilst walking near to summit of Ben Nevis. Formal indentification is still to take place but the family of Marcin Bialas have been informed.  A report will be submitted to the Procurator Fiscal."
John Stevenson, leader of Lochaber Mountain Rescue Team, said the discovery of Mr Bilas's body would now "bring closure to his family and friends" and end a long search by dedicated rescuers.
Mr Stevenson said: "A team member saw something sticking out of the snow and alerted the rest of the team.
He added: "He must have been at least five metres deep in the snow – probably more – after he fell. He was really well buried. We had a good idea where he was but the snow has been so deep until now. He was much deeper than we thought. In total it took us about six-and-a-half hours to reach and extract him and take him down.
"It was a great team effort and has been over the months. People have been searching for him two of three times a week and we have logged hundreds of man hours looking for him. We are glad that we have now found the chap.
"Finding him will bring closure to his family and friends. I don't think he was alive when he was buried – he had some major impacts on the way down.
"Our thoughts and sincerest condolences go out to his partner, family and friends."