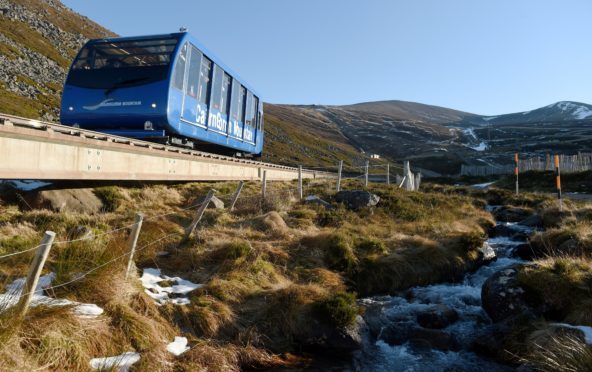 The UK's highest railway will reopen today on CairnGorm Mountain following extensive maintenance work – just in time for peak summer tourist season.
The work required the attention of a team of specialist engineers from Switzerland, as well as the mountain's own mechanical engineering team.
It included the replacement of the funicular haul/counter ropes, comprehensive inspections of the drive/counter bullwheels and special inspections of the gearbox.
Coinciding with the kicking off of summer events, a partnership has been fledged between the CairnGorm Mountain and children's illustrator June Armstrong.
A selection of colouring sheets, a quiz and a variety of animal drawings have been produced by Mrs Armstrong, which will accompany the introduction of a new fun outdoor trail.
Mrs Armstrong said: "It has been a pleasure to collaborate with the rangers to produce a fun activity trail.
"I live locally and I am a fan of CairnGorm Mountain where I am a regular visitor all year round but especially as a winter skier. I have enjoyed creating Angus and would love to spend more time developing his story as part of an illustrated children's book in the future."
Janette Jansson, general manager at CairnGorm Mountain, said: "There is lots happening at CairnGorm Mountain throughout the summer and we are looking forward to welcoming visitors from all over the world as well as from the local area."
The first visitors on the funicular railway will have the opportunity to win a special golden ticket, containing a £50 voucher to spend at the centre.