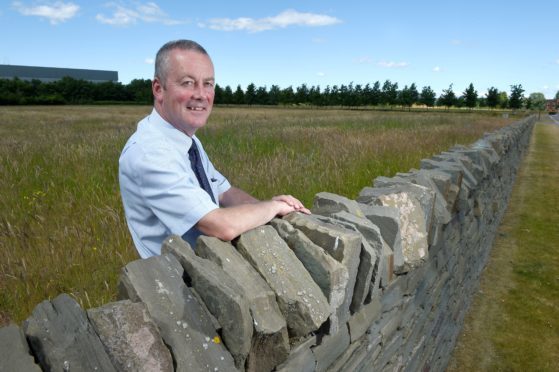 Plans for a new £34million healthcare and life sciences centre on Inverness Campus – creating almost 200 jobs – have been unveiled for the first time.
The two storey centre will span 8,000 square metres and feature a modern elective care centre – to be run by NHS Highland – and a life sciences innovation centre.
The elective care unit will have 28 inpatient beds, four operating theatres, day case and outpatient facilities. It is expected to open in 2021.
The NHS ground floor will host the main reception, waiting areas and consulting rooms, as well as include two operating theatres.
Meanwhile the first floor will also contain the 28 individual patient rooms, two operating theatres and an administrative area.
The development is a joint project between NHS Highland, the University of the Highlands and Islands (UHI) and Highlands Islands Enterprise (HIE).
At the opening of a public exhibition yesterday at the An Lochran building on the campus, Ruaraidh Macneil, HIE's Inverness Campus director said: "This is a major development for Inverness and for the Highlands and Islands, delivering on a number of fronts. Patient experience should be considerably better."
He said it would mean people in the Highlands needing orthopaedic and ophthalmology treatment – such as new joints, hips, knees, or to have cataracts – will be treated treated closer to home.
With the new centre just a stone's throw from UHI's college campus, Mr Macneil said the development would bring career opportunities for students across the Highlands.
He added: "There will be training opportunities on many fronts, and certainly the healthcare and the clinical fronts, but also access to long-term careers, so it will be a good starting point for careers in the healthcare industry."
Lord Duncan, Parliamentary under-secretary of state in the Scotland Office, added: "This is fantastic news and I am looking forward to seeing how the campus develops.
"I am sure that the life sciences innovation hub, which the UK Government was pleased to support with £9 million funding through the City Region Deal, will be a catalyst for developing and supporting science and innovation throughout the Highlands."