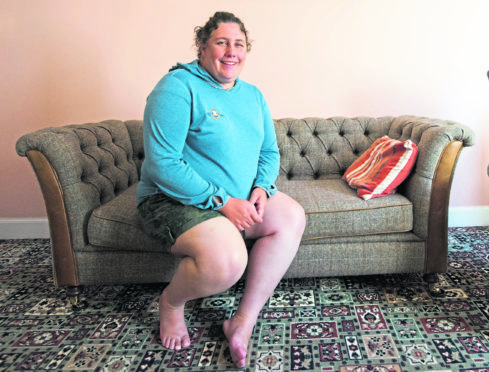 There were mixed fortunes for a trio of Scots swimmers attempting to become the first to conquer the Minch, as two were forced to abandon the challenge within sight of the finishing line – but one succeeding.
The Big Minch Swim, initially due to begin on Saturday, was delayed until Sunday morning just after 4am in a ploy to wait for more favourable weather.
Colin MacLeod, from Stornoway, was well into the challenge before support vessels lost sight of the swimmer, sparking a multi-agency search operation.
Mr MacLeod was rescued 20 hours into the 24-mile long swim in the early hours of yesterday morning, after coming into difficulty as he approached the final destination at Gairloch, causing the CalMac ferry Loch Seaforth to divert its route to assist the Lewis man.
A call was received by Stornoway Coastguard at 11.45pm as reports were relayed from one of the support vessels that sight of Mr MacLeod had been lost.
The Coastguard, in an online post, said: "The Coastguard requested the Stornoway RNLI Lifeboat to launch and the Coastguard helicopter was scrambled. A Caledonian MacBrayne ferry heard the request for assistance, diverted to the scene and launched its fast rescue boat.
"The man was located in the water a short while later by the helicopter and was rescued from the water by the fast rescue boat. He was then taken on board the ferry itself and airlifted from the ferry to Stornoway airport, then taken by ambulance to the Western Isles Hospital."
University lecturer Colleen Blair became the first solo swimmer to cover the north Minch, completing the challenge in a time of just over 18 hours.
Ms Blair said: "It was a lot tougher than I thought it was going to be. The temperature ranged from nine degrees to 14 degrees throughout so it was a cold swim for me in just my swimsuit, cap and goggles and there were jellyfish from start to finish.
"We didn't realise how difficult it would actually be to get in, so for lots of different reasons it was a difficult swim.
"At the point of finishing I was tired and just glad I had made it, but now all the emotions are settling in about the achievement.
Offshore worker Norman Todd also undertook the challenge, but had to be rescued within sight of the finishing line, at Rubha Reidh near Gairloch, after succumbing to exhaustion.