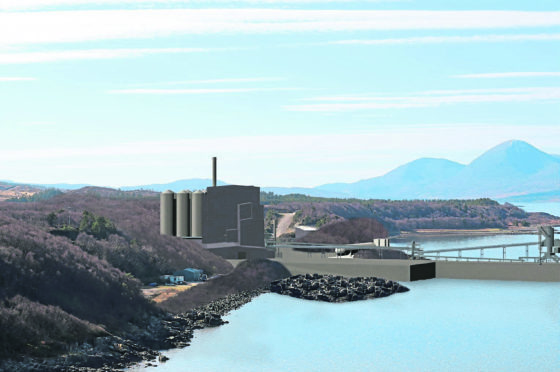 Plans for Scotland's first salmon tourism visitor centre have been unveiled.
Following an initial £93 million investment into a new feed plant by Marine Harvest at Kyleakin on Skye, the firm has revealed plans for an interactive visitor centre and cafe at the location, dedicated to educating visitors about Scottish salmon farming.
The visitor centre will be the first of its kind in the Scottish salmon industry.
The feed factory at the Alt Anavig quarry is expected to open before the year is out.
Upon completion, the company will look to adding two extra buildings on the site, one housing the visitor centre and cafe, plus a separate building with accommodation for visitors.
Kevin O'Leary, feed plant site manager, said: "This is a stunning location with wonderful views and seems the ideal place for a visitor centre where people can find out more about salmon farming and enjoy a taste of Scottish salmon.
"Salmon farming is one of the Highlands' big success stories with a great story to tell and we think a visitor centre would be a welcome addition to Skye.
"We're very keen to be good neighbours and will be discussing plans for an impressive facility with local people once the feed plant is up and running at the end of the year."
Around 170,000 tonnes of organic and traditional fish feed is expected to be produced annually at the site, feeding salmon farms around Scotland, Ireland, Norway and the Faroe Islands.
Plans for a visitor centre will be fully developed once the plant is up and running to full capacity.
Councillor John Finlayson said: "As the impressive feed mill continues to move forward apace it is also encouraging to see that Marine Harvest are thinking ahead with projects that will benefit the local economy and also help a support some of the accommodation and housing issues facing Skye.
"The addition of a visitor centre showcasing the history and working of the fish farming industry, which to my knowledge will be the first of its kind, will also be a welcome tourist and educational attraction and from the very early conversations I have had with Kevin O'Leary,
"I would hope that local community input including mention of Kyleakin' s strong historical connection to the sea and fishing might also be something that would feature in the visitor centre."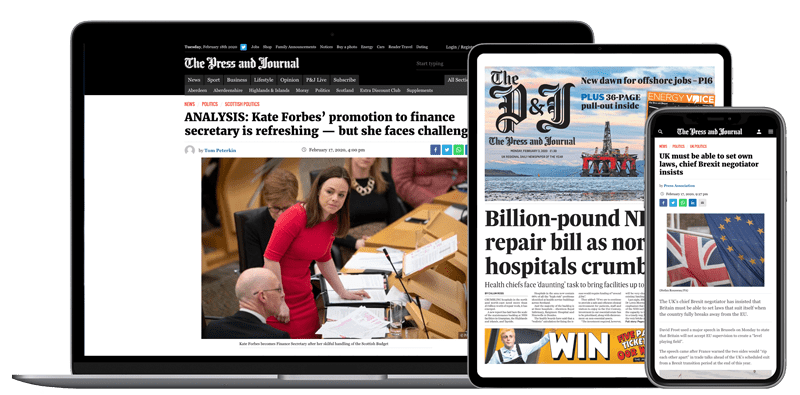 Help support quality local journalism … become a digital subscriber to The Press and Journal
For as little as £5.99 a month you can access all of our content, including Premium articles.
Subscribe