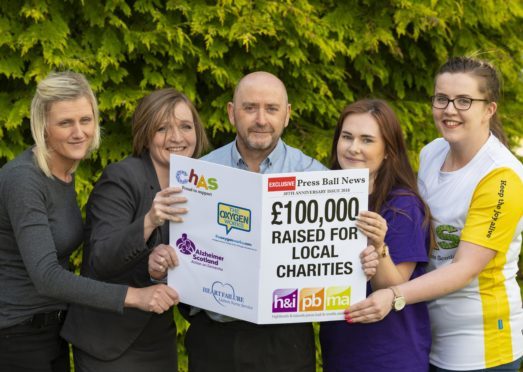 An annual media event has celebrated its 30th anniversary by raising £100,000 for charities across the country.
The Highlands and Islands Press Ball was revived in the 1980's and has been raising money each year for charitable causes.
The annual event attracts more than 250 media representatives, politicians and heads of public and private organisations from Shetland, Argyll, Moray and Outer Hebrides.
As it celebrated is pearl anniversary, they have reached the £100,000 mark in charity donations.
This year it raised £5,000 for charity, with four organisations benefiting – Alzheimer Scotland, Children's Hospices Across Scotland (CHAS), Highland Heart Failure Service and The Oxygen Works, created by the MS Therapy Centre.
John Ross, chairman of the Highlands and Islands Press Ball, who revived the event 30 years ago, said: "We are delighted and proud to have reached the £100,000 milestone in such a significant year for the ball.
"The fact we have raised such a tremendous amount for good causes in the Highlands and Islands is a tribute to the support and generosity of our guests and sponsors."
The ball and media awards have been organised for the last seven years by Inverness-based communications company System2.