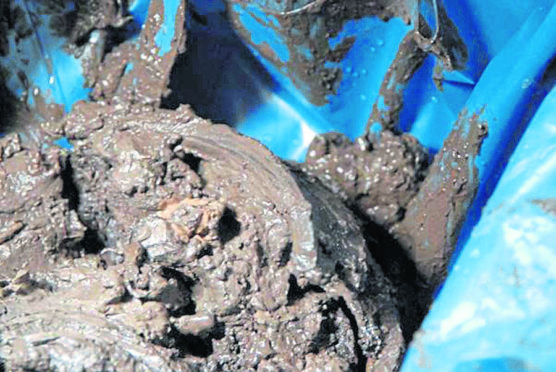 Archaeologists have been left astonished after unearthing a 2,000 year old wooden bowl from an underground chamber at an Iron Age settlement in Orkney.
The team from the University of the Highlands and Islands Archaeology Institute found the 12-inch wide bowl beneath the Cairns Broch – a tower-like monumental house – in South Ronaldsay.
It is the oldest wooden bowl yet found in Orkney and will give the team a unique insight into life in a broch in the north of Scotland.
A dig has been taking place at the site since 2006 but the underground chamber was only discovered three years ago – and only this year has the team been fully excavating it.
Site director Martin Carruthers, lecturer in archaeology at the institute, described the find as "miraculous."
He said: "It's really quite unprecedented preservation for a northern broch, and I still can't believe it has turned up at The Cairns.
"In appearance, the bowl is similar in shape to certain of the pottery vessels of the period, and in particular it looks like the sort of vessel we suspect to have been used for serving food or drink."
He said the round base of the bowl suggests it would have been constantly held when full and perhaps used socially.
And it has already been nicknamed the "Cairns Cog" – a cog in Orkney being an alcoholic drink served in a wooden bowl which is passed around to celebrate a marriage.
The bowl has been confirmed to be made from alder and the dating is known from the location within the subterranean chamber which the archaeologists on site have termed "the well."
Radiocarbon dating will be used to see if the bowl dates from even earlier than the first or second century, when the broch was abandoned.
Other artefacts recovered this season include a bronze ring and a glass bead.
The next steps will be to conserve and assess the objects.