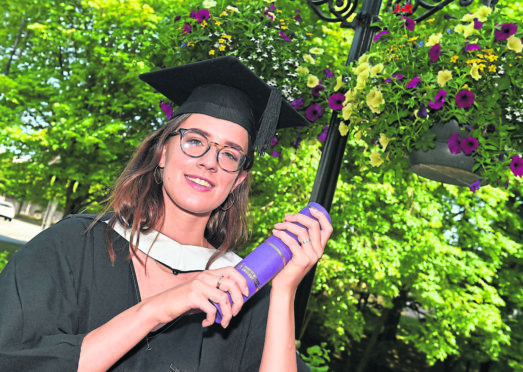 Pieternel Baak, from Spean Bridge, graduated from RGU's Gray's School of Art yesterday, with a first class honours degree in Fashion and Textiles.
The 21-year-old had dreamt of being a designer since she was a child.
She said: "There are pictures of me at the age of nine hand-sewing dresses for my Barbies and dolls.
"I had always wanted to pursue fashion design as a career so the next obvious step after high school was to go to art school.
"In High School you get a very basic art education so going to art school definitely teaches you how to develop massively as a creative, as well as teaching you more technical skills like pattern cutting and manufacture."
Miss Baak was born in the Netherlands, but her family relocated to the Highlands when she was just three-years-old.
The 21-year-old briefly returned to her birth country in her third year, during a three-month placement in Amsterdam.
She worked with Schueller De Waal, a contemporary womenswear company, and credits the experience as the highlight of the university career.
Miss Baak said: "I learned so much about running a small fashion label, production processes, technical skills and many other areas which really aided me in my final year project. I also got the opportunity to go to Paris Fashion Week with the label which was also an amazing experience.
"The guys at Schueller de Waal taught me an invaluable amount about the running of a small fashion label and I am still in contact with them so I am extremely grateful for the opportunity of doing a placement while at university."
Miss Baak will now return home and start planning for her own art business. She will also save up money, and take the time to relax after four long years of studying to achieve her first class honours.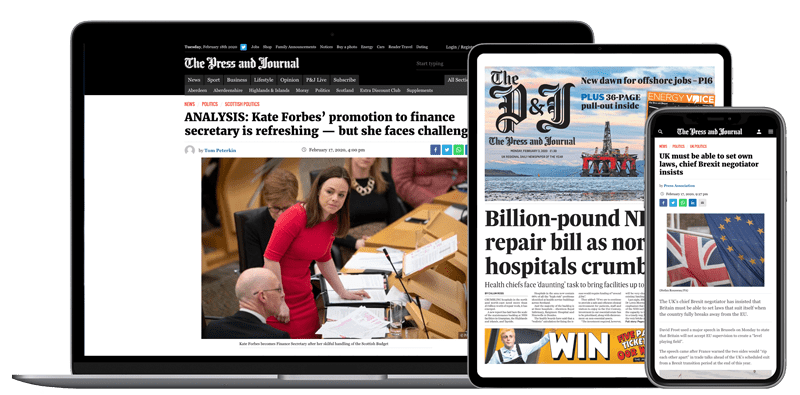 Help support quality local journalism … become a digital subscriber to The Press and Journal
For as little as £5.99 a month you can access all of our content, including Premium articles.
Subscribe