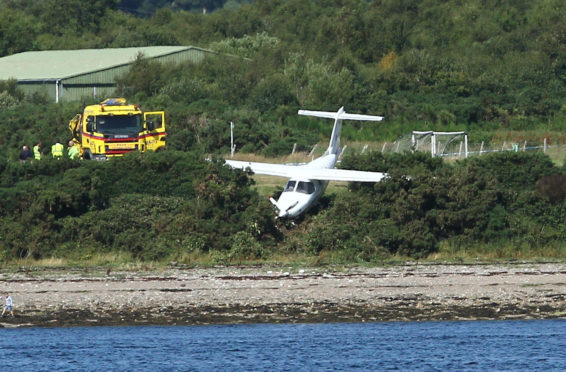 A light aircraft crashed as it attempted to take off at Oban Airport yesterday, nearly ending up in the water.
The three people who were aboard the private plane which careered into gorse bushes just after 2pm were unhurt.
Emergency services were called to the scene. Fire and ambulance services were not required.
A spokesman for airport owner Argyll and Bute Council said: "A private aircraft carrying three people had an unsuccessful take-off this afternoon. Thankfully nobody was injured. No scheduled passenger flights have been affected and these are expected to resume as normal on Monday. Any change to the schedule will be published on Hebridean Air Services Facebook page and website."