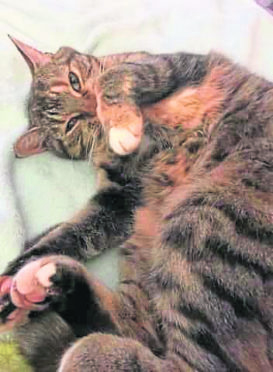 A family has been left heartbroken after a "deliberately cruel" attack on their pet cat with an air rifle.
The four-year-old female, called Ruby, was shot and the pellet lodged in her leg leaving James and Kerry Mackinnon with a vet bill close to £1,000.
Now the fear is that it could happen to someone else's pet – or to a person in their home village of Tomatin.
James Mackinnon said he was at home when the cat – which belongs to his daughter who is of primary school age – returned in pain.
He said: "Myself and the kids were in the garden when the cat came home and there was something wrong with the way she was walking. She was in pain and she wouldn't let me near her to see what was wrong so we took her straight to the vet.
"At first the vet thought it was a dog bite but that's when they found the pellet on the X-ray from an air rifle. First reaction? I was really angry – heartbroken for the cat but more anger."
To make matters worse the family suspect it could have happened near Strathdearn Primary School in the village raising the question whether children could have been in danger had it been term time.
Mr Mackinnon said: "She's a female cat that has been neutered so she doesn't wander far from home. She is mostly out the back of the school – that is what is concerning me long-term – that someone was daft enough to do it near the school. The police unfortunately have nothing to go on."
Speaking yesterday, Mr Mackinnon expected to get Ruby home but now faces a huge vet bill.
He said: "The cat was still at the vets and there is serious concern about whether she got an infection so she is on antibiotics now. It is going to cost a lot, I wouldn't expect much change from £1,000 and that is not great so but it is not an option not getting it done. She's had an operation."
Councillor Duncan Macpherson said: "I was horrified to read of this incident. This is the first instance of anything of this nature involving domestic pets that I've come across in this ward since I became a councillor."
Scottish SPCA Chief Superintendent Mike Flynn said: "Owning an air rifle without a licence has been illegal since December 2016. The Society was a huge supporter of restrictions around air rifle ownership because of incidents like this.
"This is a deliberately cruel act against a defenceless, innocent cat.
"If you believe your cat has been targeted please contact our animal helpline on 03000 999 999 as soon as possible. In the meantime we urge cat owners in the area to be extra vigilant to help prevent further incidents."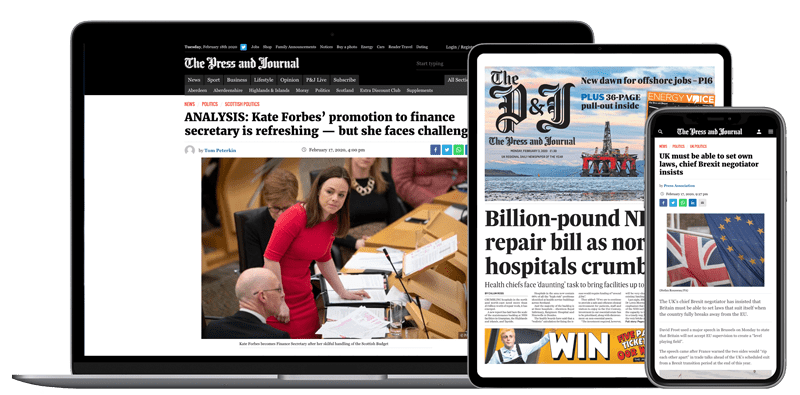 Help support quality local journalism … become a digital subscriber to The Press and Journal
For as little as £5.99 a month you can access all of our content, including Premium articles.
Subscribe