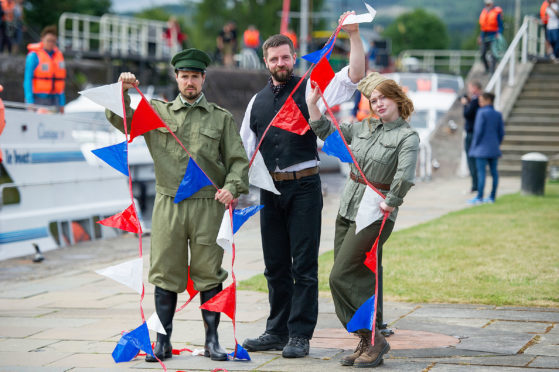 A community at the heart of the Great Glen is to showcase the historic origins of the Caledonian Canal with a chance to catch some outdoor pop-up theatre.
The lock staircase of Fort Augustus will become the backdrop for a new Theatre play titled 'Waters of Time'; taking visitors on a journey through the structure's history dating back to the times of Napoleon.
The production – created by The Walking Theatre Company – is being showcased in celebration of the opening of the new £1.2 million Scottish Canals Caledonian Canal Centre.
Sadie Dixon-Spain, playwright and artistic director at The Walking Theatre Company, said: "The industrialisation of the Highlands was a slow and steady process, changing communities, as its effects altered an ancient landscape.
"The Caledonian Canal significantly re-shaped lives and land in its forging and as a writer, I have been inspired by the journey through time that the canal has taken me on. Momentous and epic are two words that spring to mind."
A total of five performances of the production will be held between the July 25 and 29 and then recommence on August 1 until August 5; with tickets available from the Caledonian Canal Centre.
The new centre has become the focal point of the area, promoting Fort Augustus as an all year round tourist destination.
The facility offers services for both visitors and locals including information, a gift shop promoting relevant and locally sourced goods and a café serving homemade, Scottish produce.
The formally redundant building, located on the banks of the canal, was redeveloped as a result of financial support received by Visit Scotland and the Heritage Lottery Fund Scotland; with £237,500 of Coastal Communities Funding designated to the project.
Mark Smith, Head of Destinations and Tourism at Scottish Canals, said: "The new Caledonian Canal Centre is an exciting addition to the canal side at Fort Augustus. During the development of this project we have been working closely with the local community to develop the stories of the canal and bring our rich heritage to life, and we look forward to continuing this.
"We're delighted to welcome Canal Theatre to Fort Augustus to mark the opening of the new centre, and we're sure that visitors and locals alike will enjoy meandering through the years with the play's characters, as they share their tales of the Great Glen's inland waterway, merging the past with the present."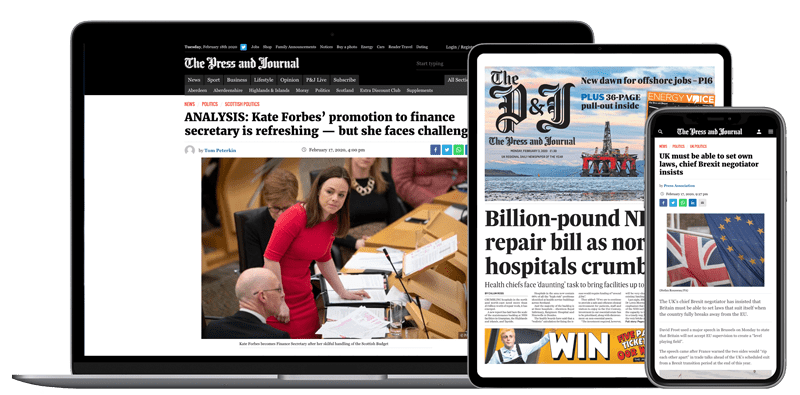 Help support quality local journalism … become a digital subscriber to The Press and Journal
For as little as £5.99 a month you can access all of our content, including Premium articles.
Subscribe